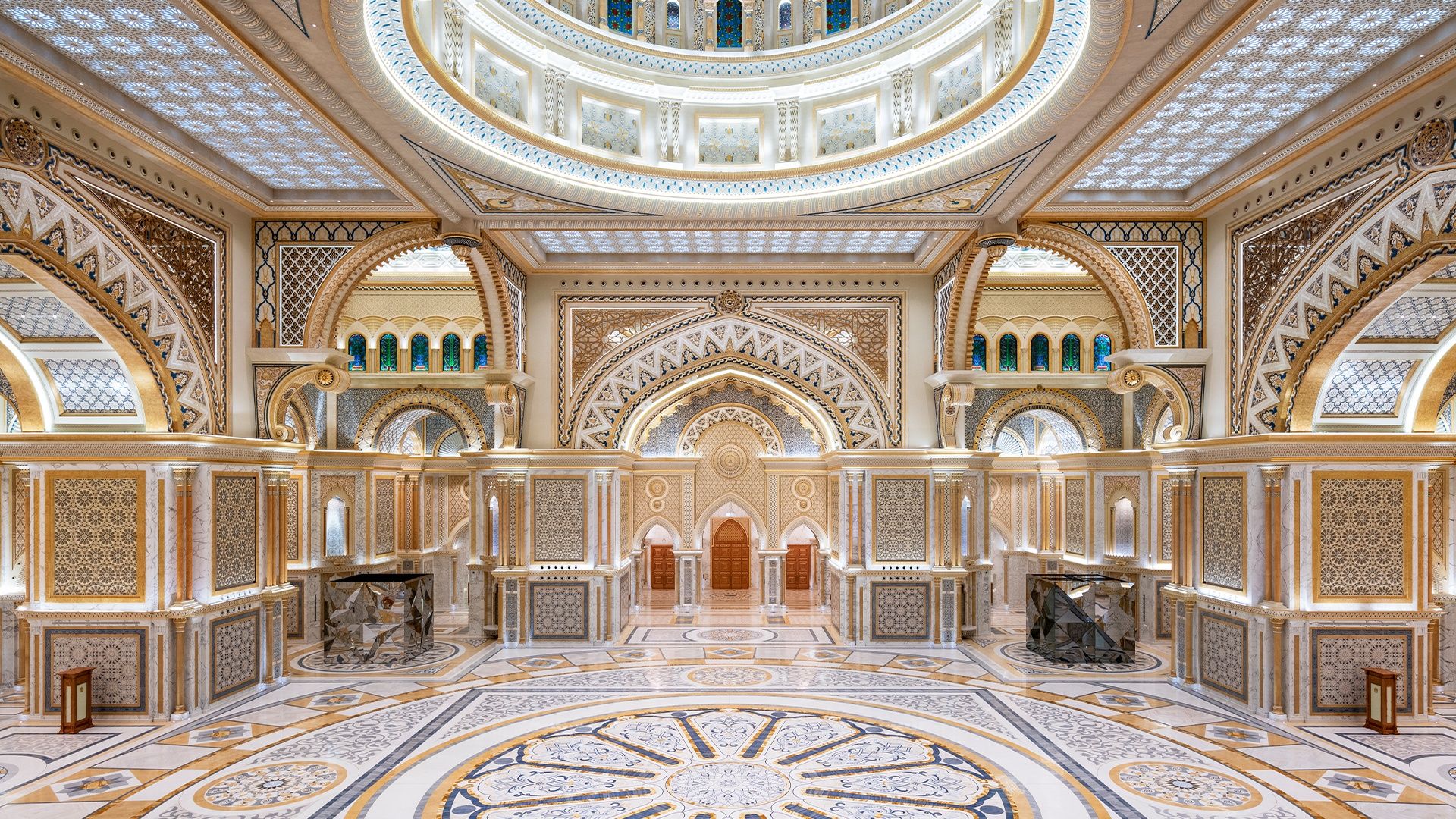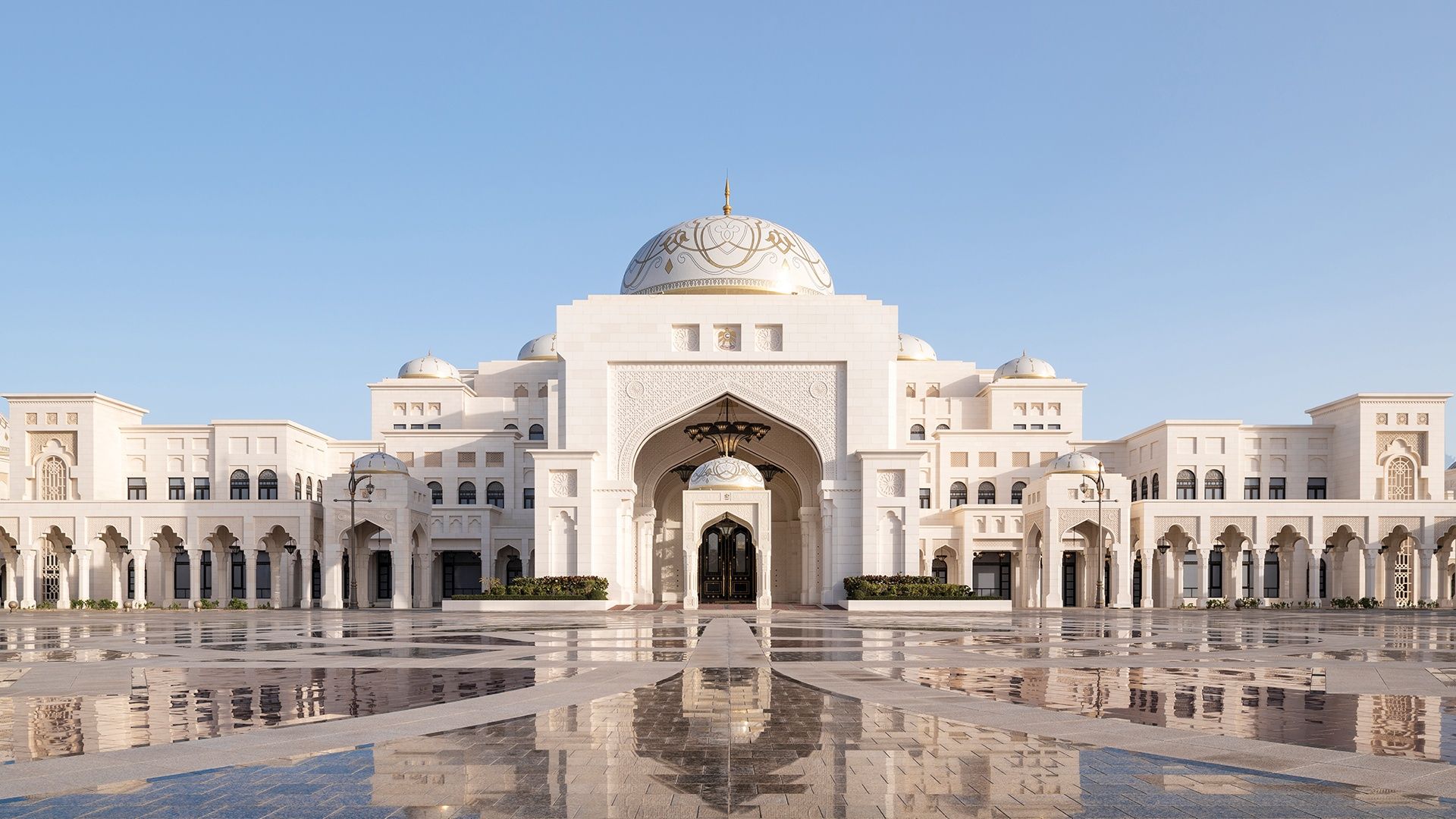 Back to Home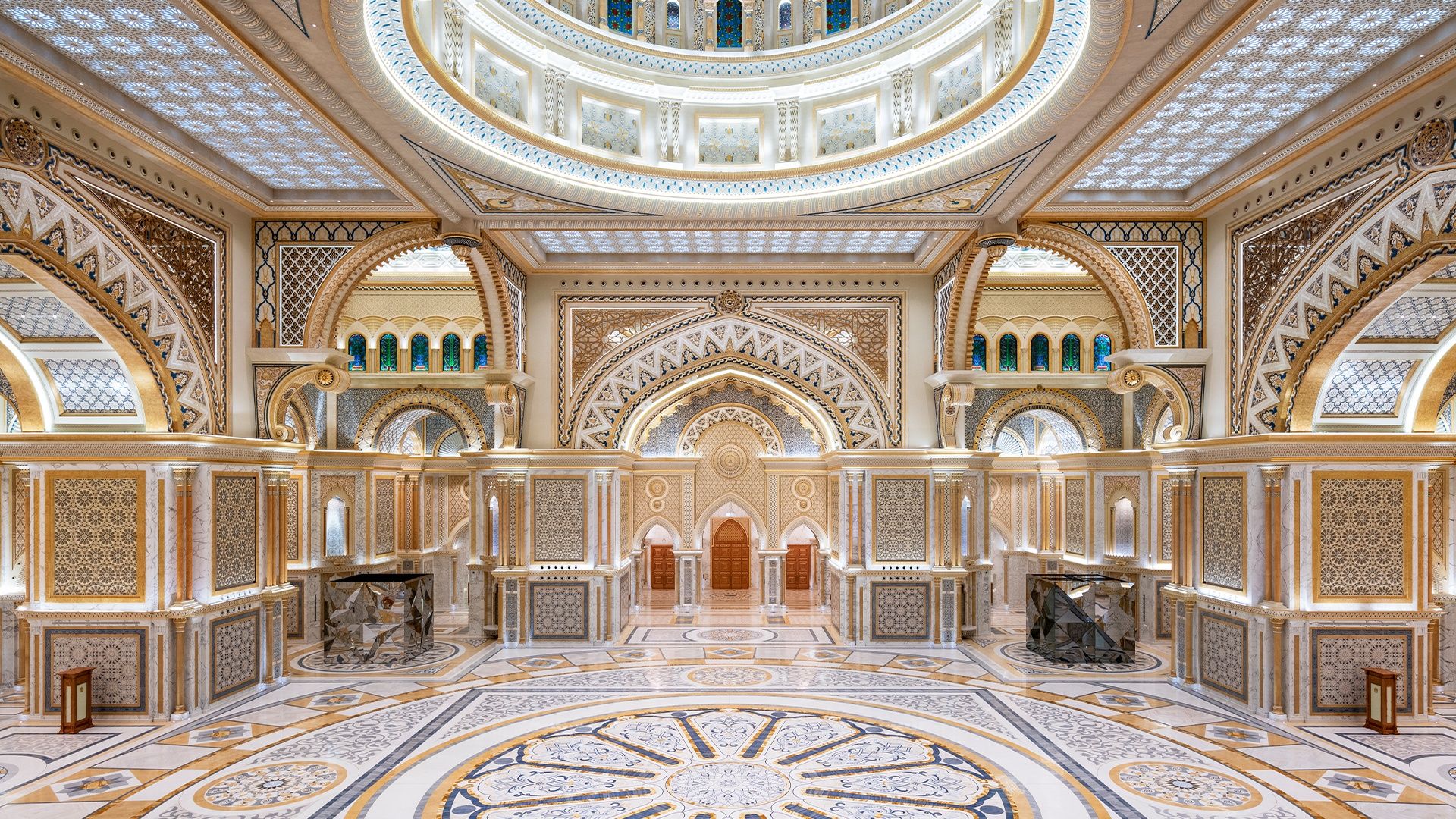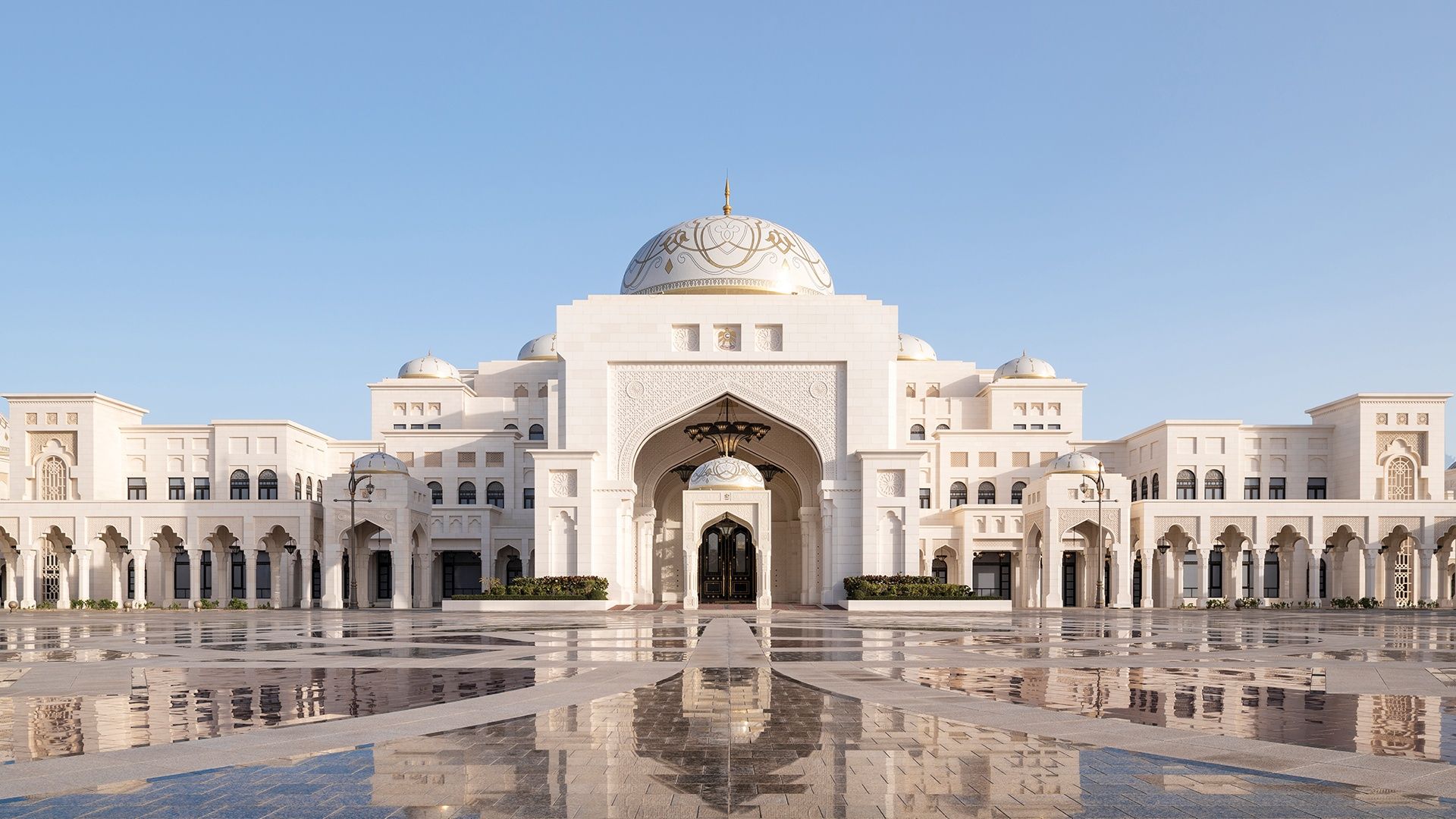 Qasr Al Watan - General Admission
Supplied by: Qasr Al Watan
Qasr Al Watan is an incredible and unique landmark in the United Arab Emirates. A Palace brimming with knowledge, offering the world a first-of-its-kind insight into the Arab heritage and the governing principles that shaped the history of the United Arab Emirates and its vision to the future.
Offered languages: العربية, English
Highlights
Chance to visit part of the Abu Dhabi's functioning Presidential Palace.
Palace in Motion - a unique evening 15 - minute laser & sound show.  
Overview
Qasr Al Watan is more than just a palace, it is an enriching journey in a contemporary setting that reveals and reflects on governance, knowledge and craftsmanship.

The Palace offers you a unique opportunity to marvel at majestic hallways that is sure to leave you with a meaningful experience, explore exhibitions that celebrate the region's rich Arabic heritage and learn more about the rulers and governing institutions that shaped our great nation. You will also gain a deeper appreciation of the innovations that will drive the country's future.
Witness the Palace come to life in a spectacular Palace in Motion show of light and sound that celebrates the UAE's journey in three breathtaking acts that unfold in front of the main Palace.
What's included
General Admission includes access to the 'Palace in Motion' show if it's taking place on the date of your visit.

Food and Beverage

Quick Pass

Souvenirs

Guided Tours
Know before you go
Entry instructions: Please bring a print out of this e-ticket and government-issued photo ID with you and follow the instructions at Qasr Al Watan (QAW) 
This ticket allows you to enter selected palace zones, exhibitions, and other public spaces. If the 'Palace in Motion' is taking place on the date of your visit, this ticket also includes entry to that show (weekends only). This ticket is property of Qaser 
Experiences LLC and Farah Experiences LLC, operator of QAW. Use of QAW is subject to specific product T&Cs, all T&Cs at https://www.qasralwatan.ae/en/legal, and those below:
• You must redeem this ticket before the date shown above, or it will expire
• Capacity restrictions apply; please arrive early to avoid disappointment 
• Junior tickets may only be redeemed by guests aged between 4 – 17;
• Guests aged 11 and under must be accompanied by a responsible adult, holding a valid admission ticket
• Children aged 3 and under do not require a ticket and can enter the Park for free
• Government-issued photo ID may be required as proof of age
• This ticket does not include a tour. 
• No re-entry. This ticket is void if altered or damaged
• Only third parties specifically authorised by us in writing may re-sell or transfer this ticket. Tickets purchased fraudulently, or from an unauthorised third party are void
• Certain zones, areas, attractions, exhibitions, shows and outlets may be unavailable during your visit
• In the event that we need to cancel this ticket, our sole liability to you will be a full refund of the ticket price you paid. If you purchased this ticket from a third party, your refund request must be processed via that third party;
• Admission and use of QAW is at your sole risk and, to the maximum extent permitted by law, we accept no liability for loss, injury or damage sustained in QAW
• We may deny admission or remove you from QAW for any reason
Cancellation policy
Cancel at least 48 hours in advance for full refund.
No-shows and late cancellations are non-refundable.

Venue address
Presidential Palace of the UAE - Abu Dhabi
Presidential Palace Of The UAE - Abu Dhabi - United Arab Emirates