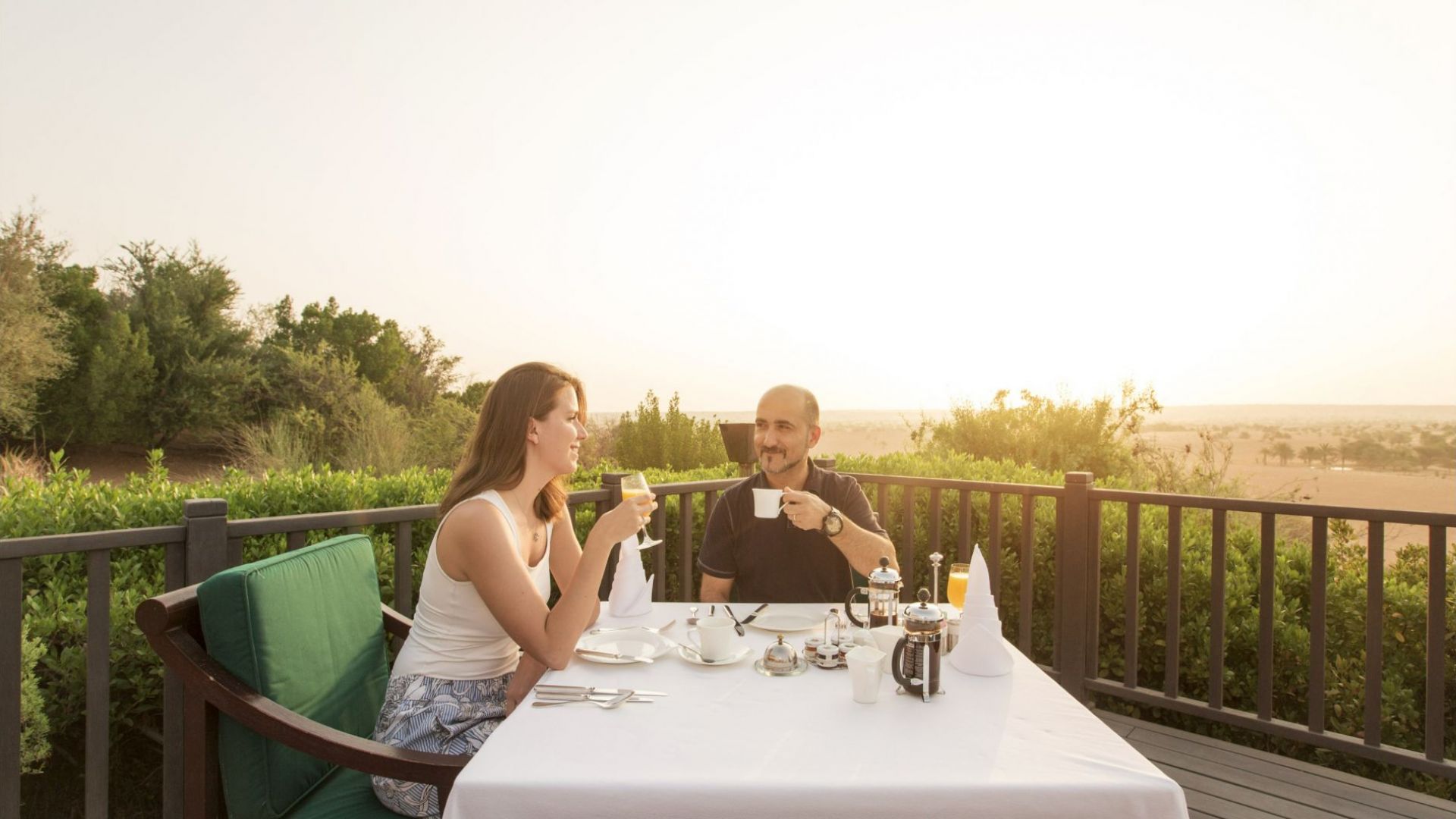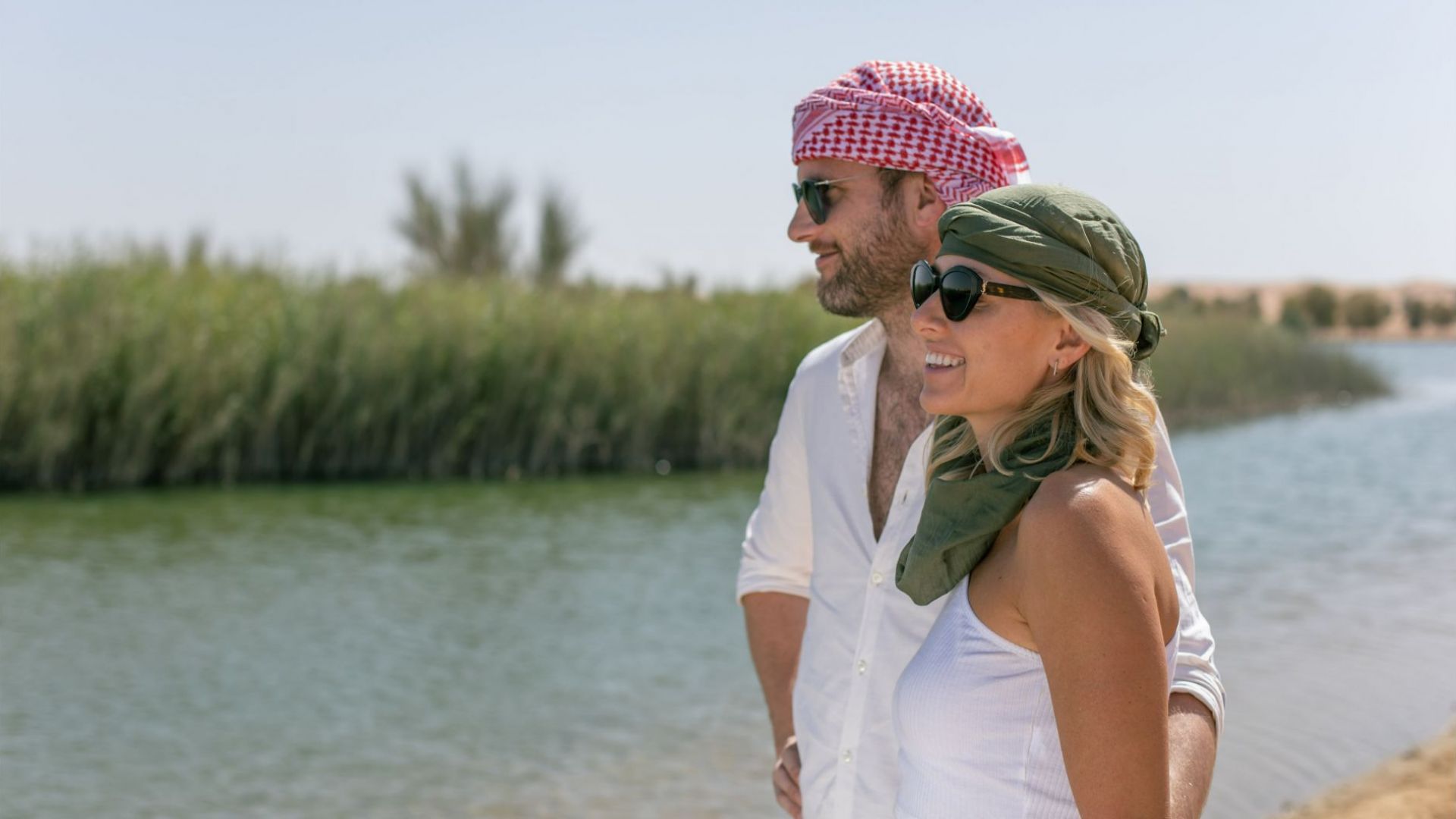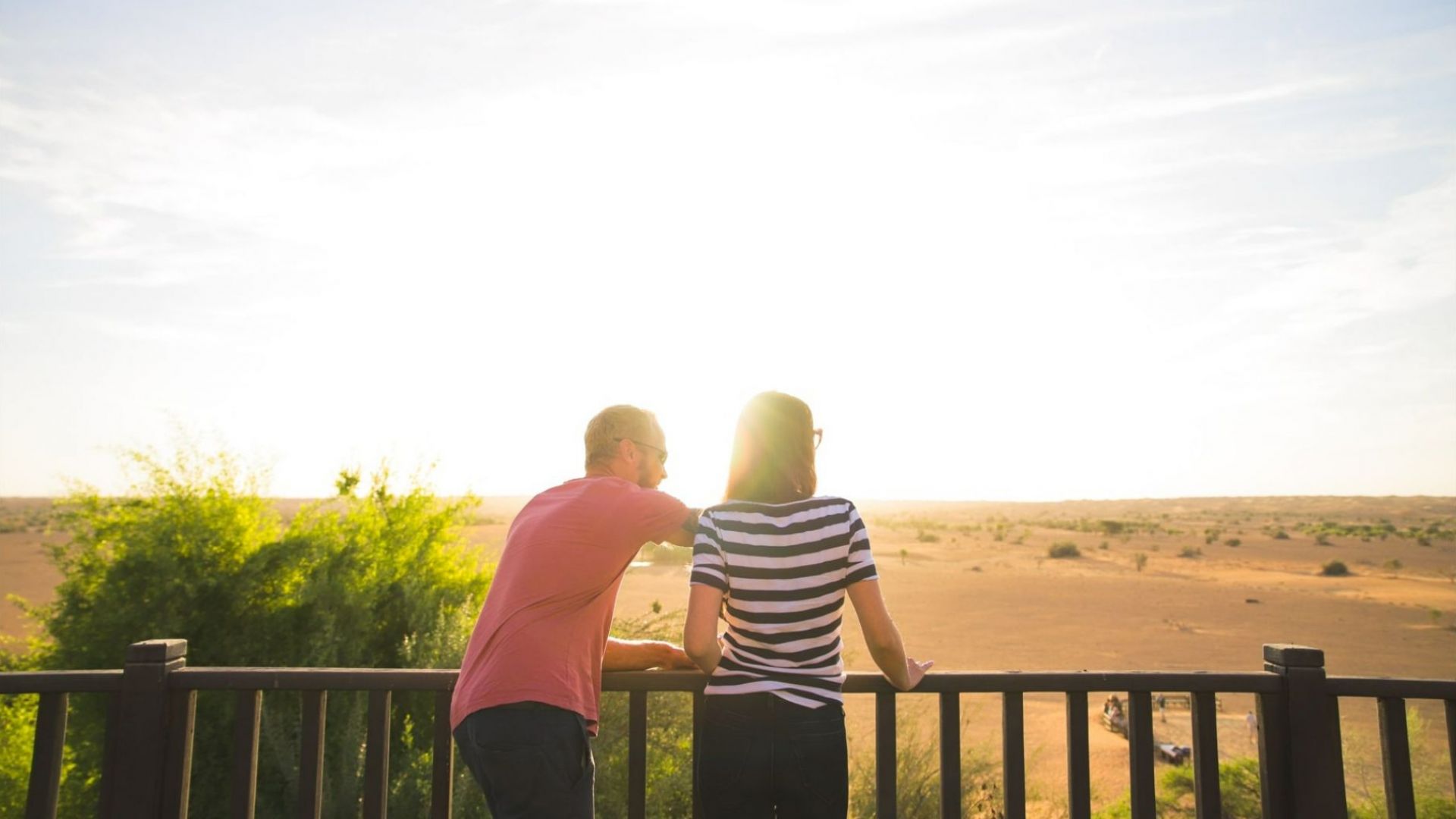 Back to Home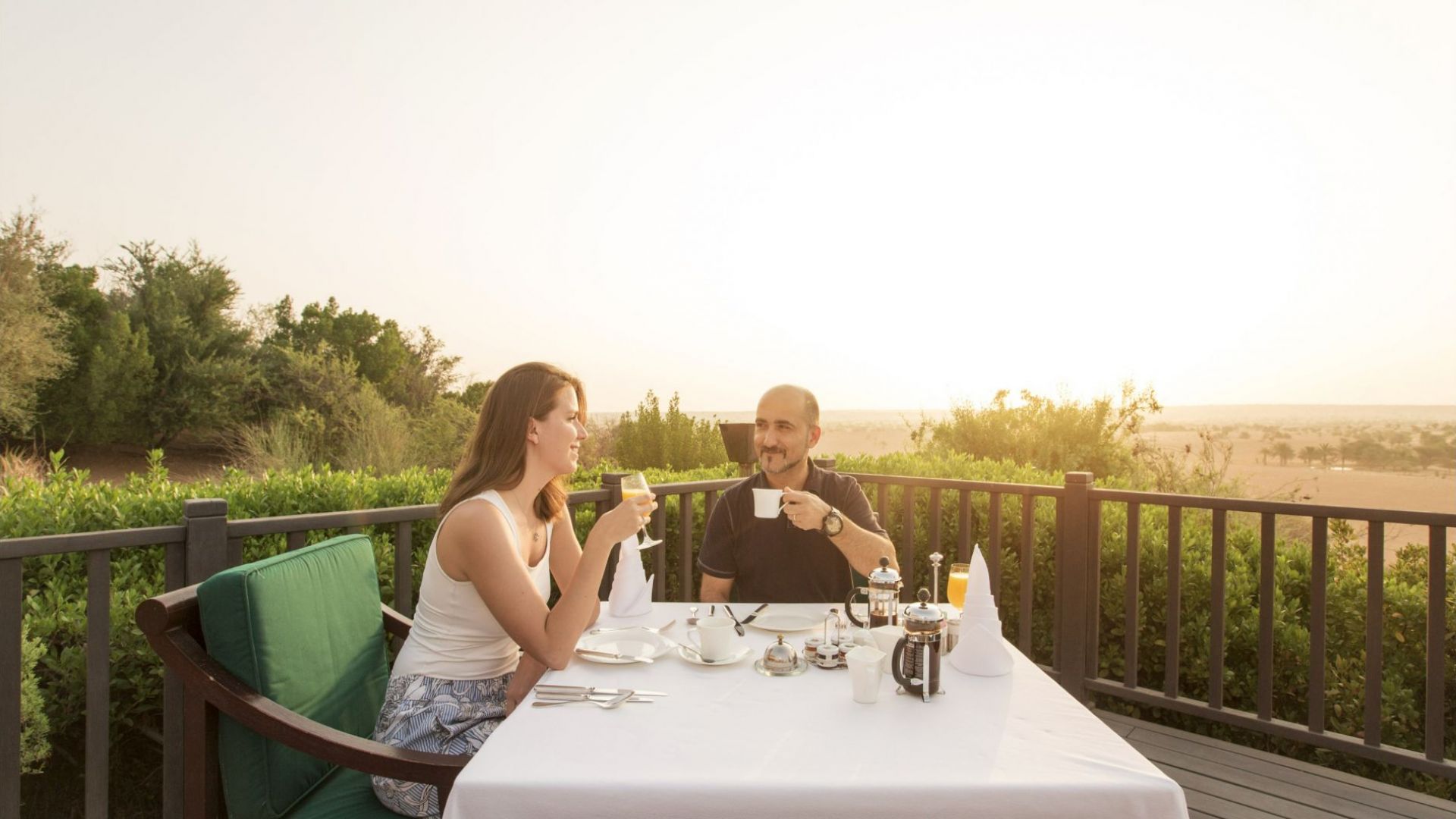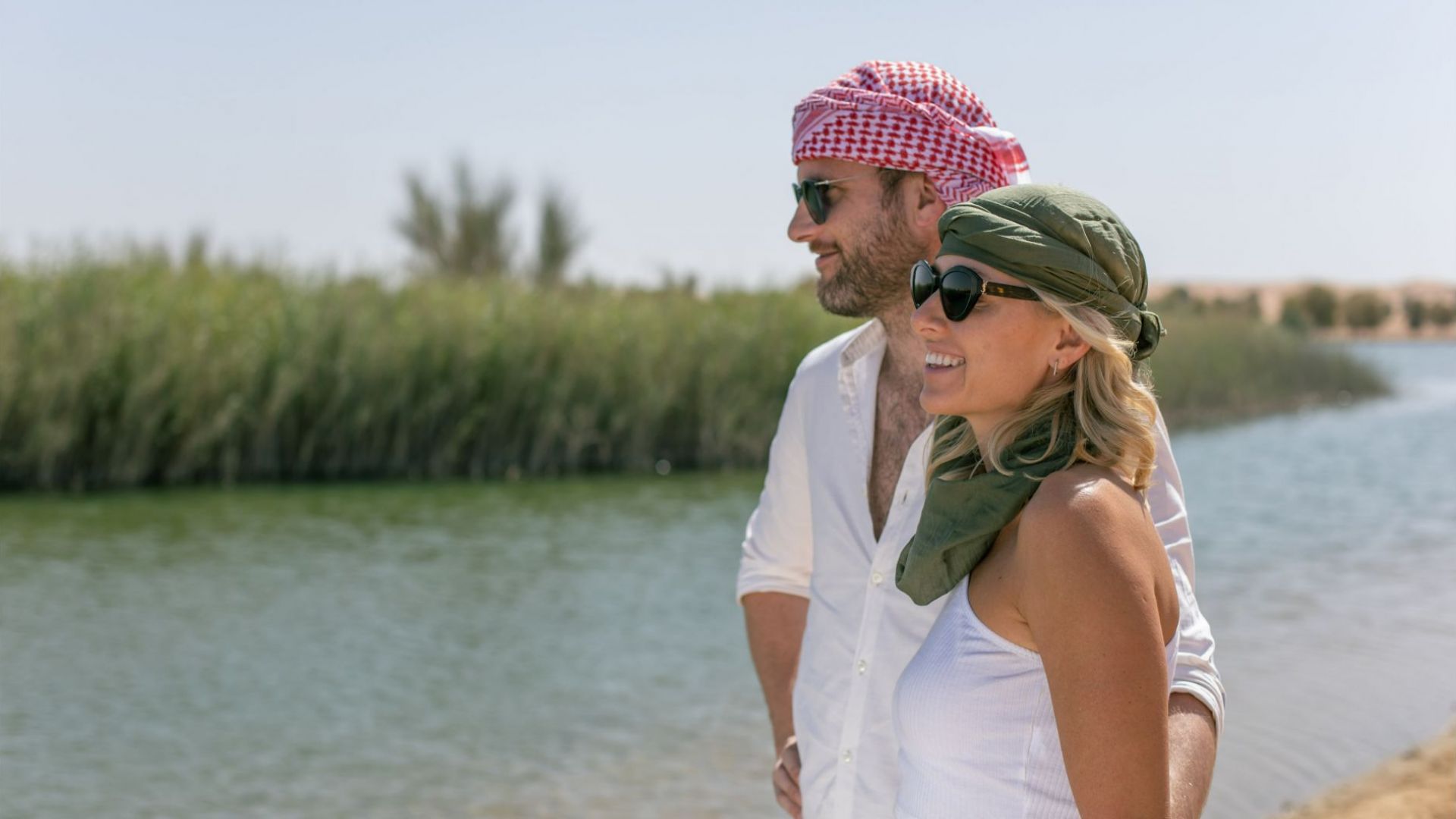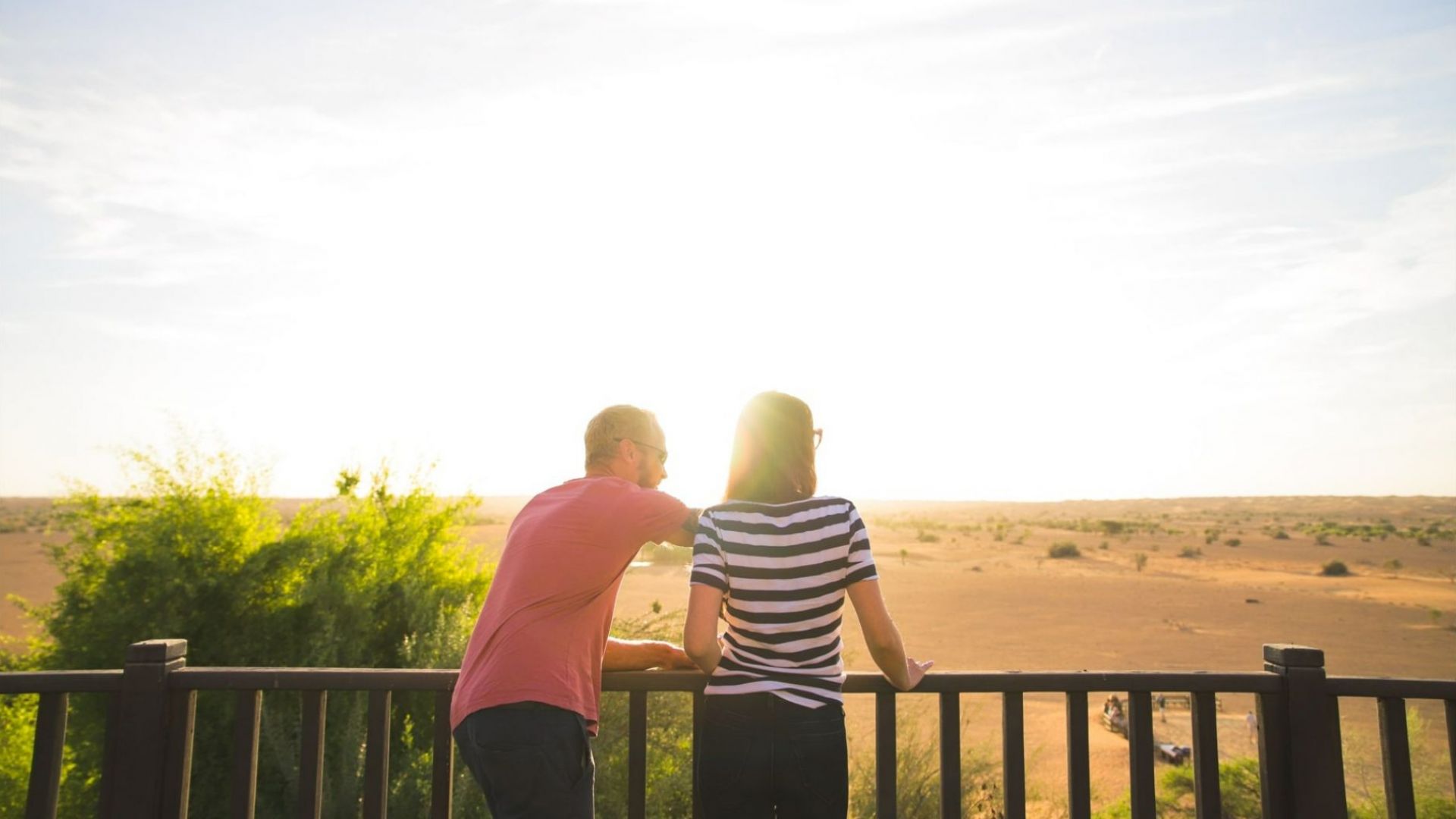 Conservation Drive with Breakfast at Al Maha
Supplied by: Platinum Heritage Desert Safari
Escape the hustle and bustle of the city and embark on a luxury safari at the Dubai Desert Conservation Reserve. Enjoy spotting the wildlife in the unique and beautiful desert habitat before relaxing with breakfast at the Al Maha Desert Resort on this 5-hour tour.
Offered languages: العربية, English
Highlights
Pick-up in a Range Rover from Dubai hotels between 07:00am-07:30am
Arrive at the Dubai Desert Conservation Reserve to put on your Sheila or Ghutra (traditional headscarf). There are photo opportunities with the fleet of vintage Land Rovers
Wildlife drive through the Dubai Desert Conservation Reserve in a luxurious Range Rover
Visit an exclusive Royal lake that is also a bird sanctuary
Arrive at the famous Al Maha Resort for a full gourmet breakfast with buffet and a la carte options
Return to the hotel between 11:30am and 12:30pm
Overview
Embark on a Conservation adventure in luxury Range Rovers through the largest National Park in the UAE, the Dubai Desert Conservation Reserve which is dedicated to preserving the unique and beautiful desert habitat and the hundreds of fascinating flora and fauna species it hosts.

Your professional guide will introduce you to the fascinating desert eco-system and help you spot magnificent native animals like the Arabian oryx. The desert is teeming with life and this is an opportunity to immerse yourself in Dubai's unique natural surroundings. Hear conservation success stories about the Arabian oryx and view other wildlife like gazelles, desert monitors, abundant birdlife and maybe even the rare Gordons wildcat. Visit a desert lake, view migratory birds from the hides and enjoy great photo opportunities in this beautiful desert setting.

Arrive at a luxury resort hidden in the heart of the nature reserve, the famous Al Maha Desert Resort and Spa. Enjoy a gourmet breakfast with spectacular views from the deck, overlooking the beautiful desert setting.

This desert safari is definitely for those that like a little bit of luxury and have a passion for nature and conservation.
What's included
Hotel pick-up and drop-off

Since the vehicle and Al Maha Resort have air-conditioning, this Desert Safari is suitable all year round, including summer

Every guest receives a Sheila or Ghutra headscarf to wear and take home

Breakfast includes juice, tea, coffee, a buffet and a la carte breakfast options

Bathrooms facilities are available on arrival in the desert

Your safari is conducted by a highly trained conservation guide with extensive knowledge of ecotourism, cultural heritage, history and natural environment of Dubai and the United Arab Emirates

A portion of your fee is contributed towards local conservation in Dubai

The following languages are on request and subject to availability (French, German, Italian, Portuguese, Chinese, Spanish, Russian)

Gratuities
Know before you go
Pickup from private residences cannot be accommodated, only from hotels.
Vegetarian/Child meals/Kosher meals are available upon request on booking. 
As our safari drives do not do dune bashing, pregnant ladies can join our safari till the second trimester. After that they could be dropped at the camp.
In case of changes to timings or otherwise, we can reach out to the hotel and to guests directly if their working contact number is provided.
We strongly recommend that you take out adequate travel insurance that will cover you in case of unforeseen circumstances that prevent you from joining your scheduled tour.
We will be more than happy to provide evidence to your insurance company if you were unable to join us.
Children's seats are available.

COVID-19 Precautions
At Platinum Heritage safety and wellbeing of our guests and staff has always been the priority and as a responsible tourism company, industry leading health and safety standards are at our core.
In light of COVID-19 we have taken this opportunity to enhance these standards while maintaining the premium quality of our experiences. Due to the outdoor and exclusive nature of our experiences, we haven't had to make any dramatic changes to our desert safaris. Most of the adjustments that have been made are behind the scenes in order to maintain the high-quality and unique feel of our experiences.
Cancellation policy
For a full refund, cancel at least 24 hours before booked date. No-shows and late cancellations are non-refundable.
Opening times
Monday

08:00 AM - 09:00 PM

Tuesday

08:00 AM - 09:00 PM

Wednesday

08:00 AM - 09:00 PM

Thursday

08:00 AM - 09:00 PM

Friday

08:00 AM - 09:00 PM

Saturday

08:00 AM - 09:00 PM

Sunday

08:00 AM - 09:00 PM
Other