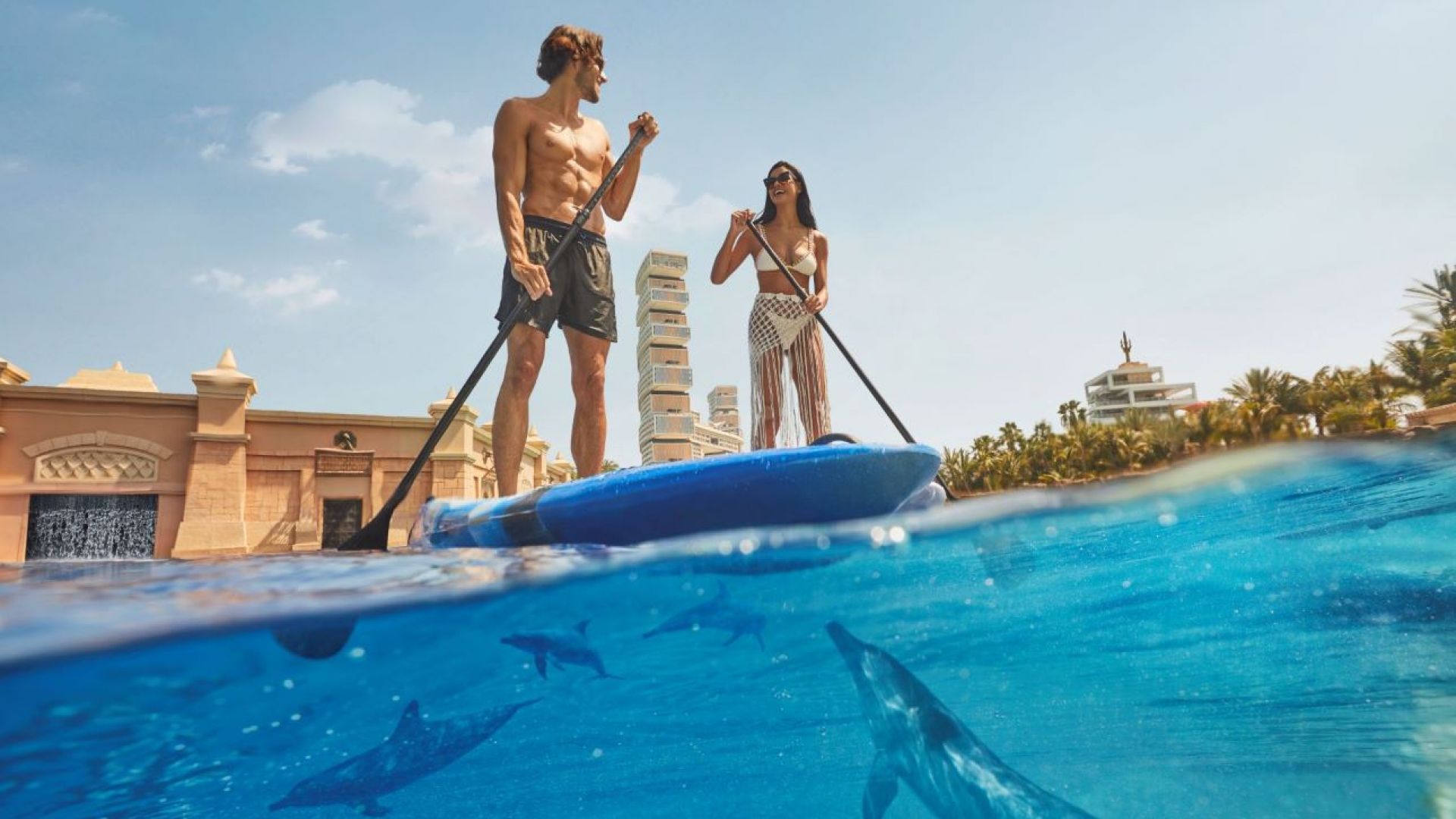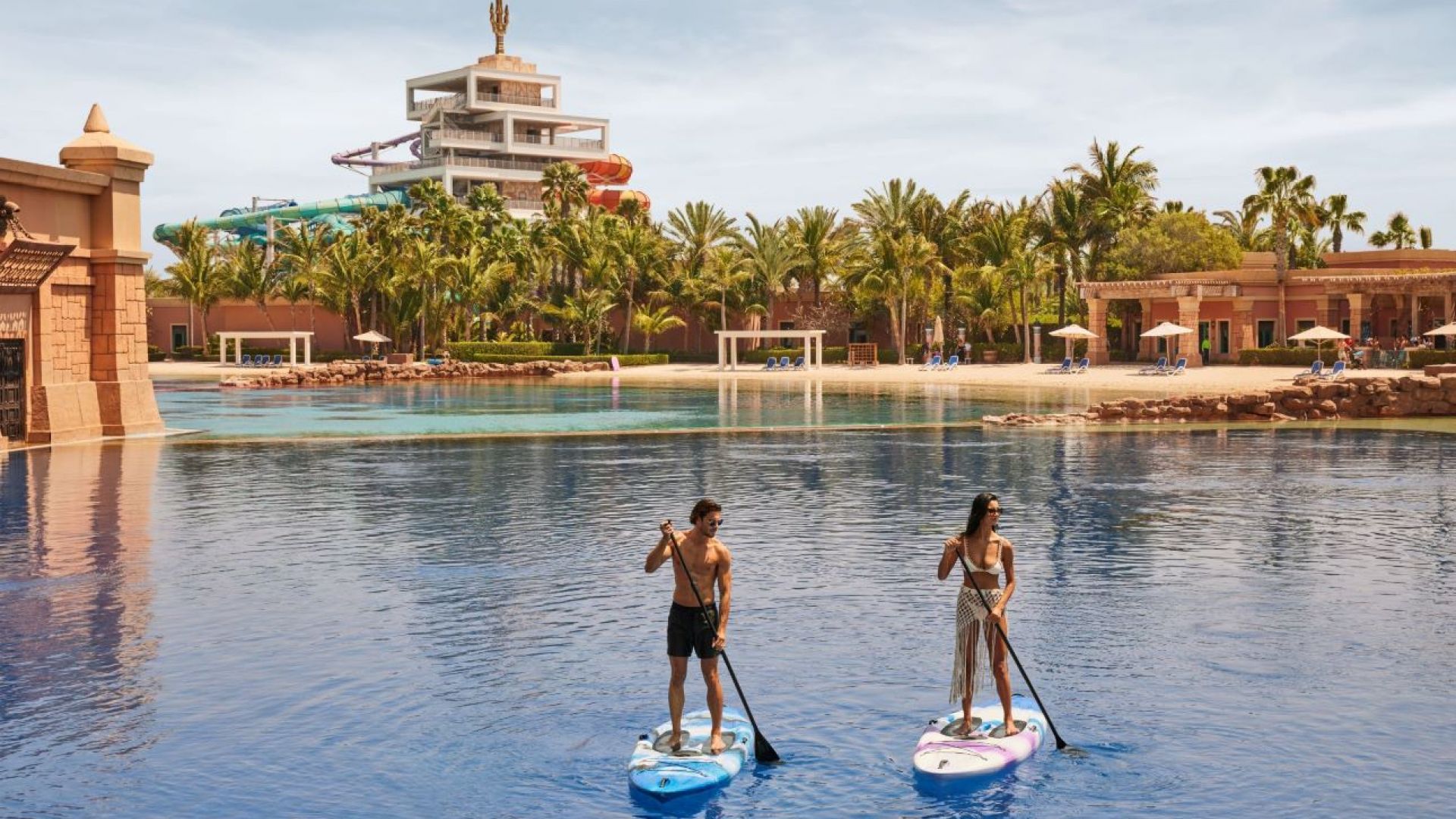 Back to Home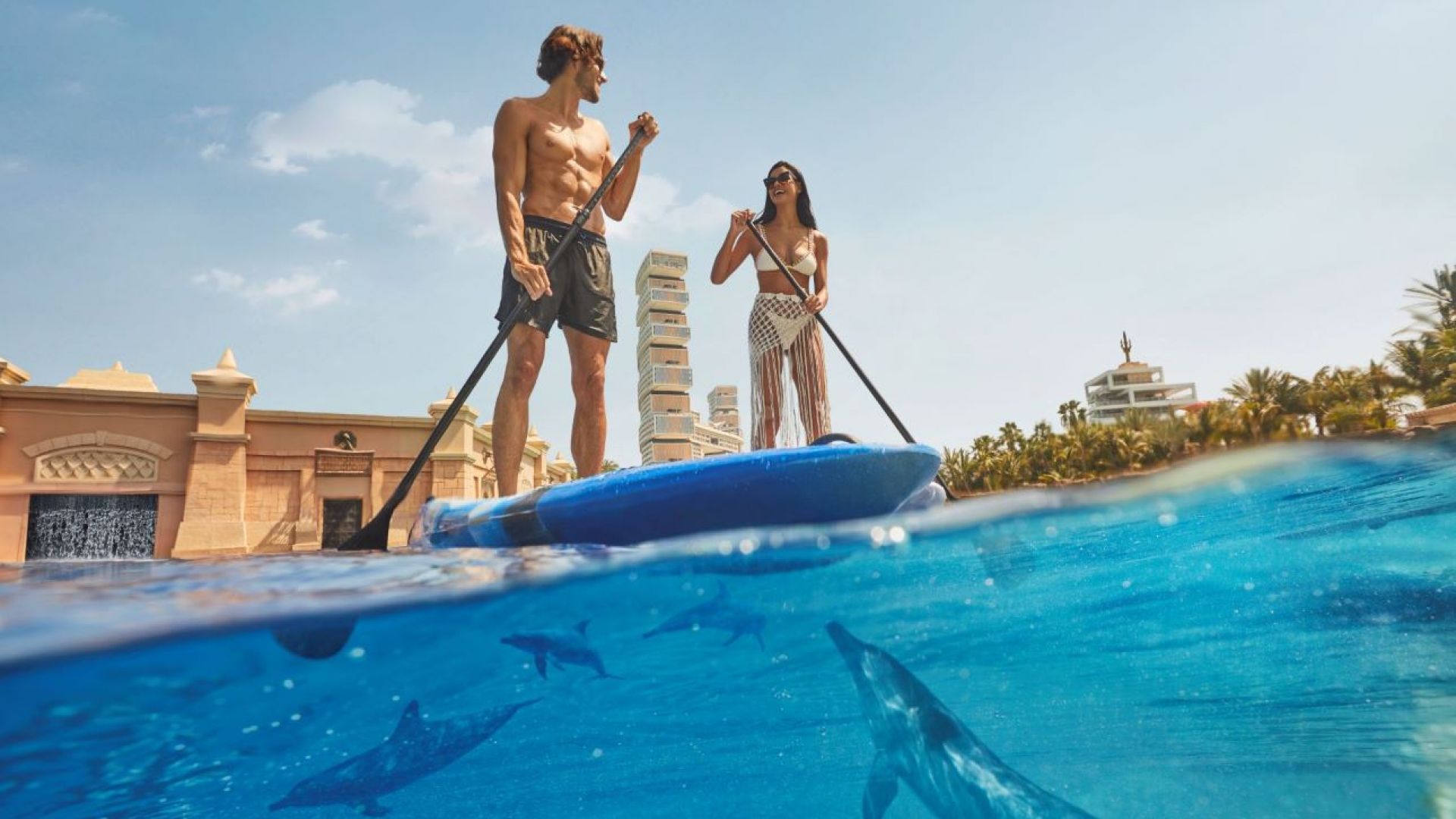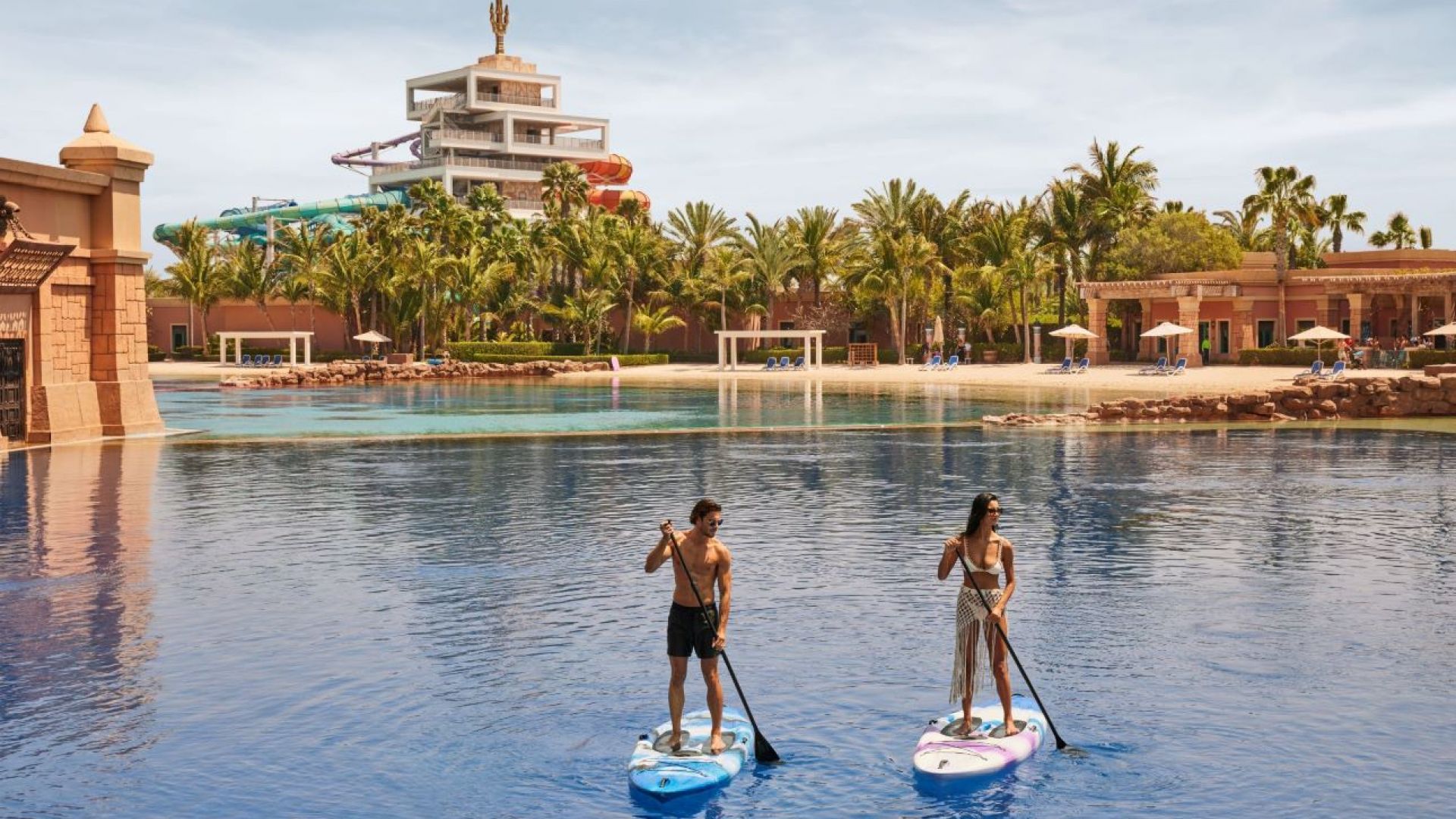 Atlantis Dolphin Paddle
Supplied by: Atlantis The Palm
Enhance your balance skills while gliding through the stunning Dolphin Bay lagoon, alongside the inquisitive, playful, and amiable resident dolphins.
Offered languages: English
Highlights
Paddling alongside dolphins offers a one-of-a-kind experience, allowing you to relax and unwind in a delightful way
Connect with nature while gaining fascinating insights into their behaviour
Same-day access to Aquaventure Waterpark & its private beach
Overview
Work on your balance as you paddle your way around the beautiful Dolphin Bay lagoon and surround yourself with the curious, playful, and friendly resident dolphins. Paddling alongside dolphins is a truly unique experience and an incredible way to relax the mind and body while learning all about their interesting behaviours in a fun and engaging way. Make sure you take home that perfect Instagram photo to capture your Dolphin Bay memories.
What's included
10 minutes check-in/changing/safety orientation with a Marine Mammal Specialist

20 minutes in the water

Lifejackets are provided and necessary for your experience

Wetsuits and neoprene vests are provided and optional for your experience

Changing rooms and showers for use during the experience

Towels and lockers for your use during the experience

Complimentary juices after the experience

FREE same-day access to Aquaventure waterpark 

Same-day discounted admission rates to The Lost Chambers Aquarium

Free access to The Lost Chambers Aquarium

Hotel transfers

Food and drinks

Photos are not included in the Dolphin Paddle however they can be purchased at the Photo Counter 
Know before you go
• Redemption of voucher is on the selected event date; amendments to the date are not allowed. In order to redeem your voucher, you must present a valid passport or government-issued photo ID that matches the contact name you used when booking. If you do not present a valid form of identification, you will not receive admission, and you will not be issued a refund.• Participants of the Dolphin Paddle must arrive at Atlas Village at least 5 minutes before the scheduled start time. If a participant arrives 15 minutes after the scheduled start time, they will be considered a "no show". • Please know that your scheduled time is for the mandatory check-in and not for the experience itself. •This experience is for ages 8 and above and all swimming abilities. All children under 12 years old must be accompanied by a participating and paying adult of 18 years old and above. •The maximum number per timing is 6 participants. • If you are pregnant and are interested in experiencing a dolphin programme, please consult your physician first. •Cameras, jewellery, hair accessories or any loose accessory are not allowed in the water for the safety of our animals. •Photos are not included in the Dolphin Paddle however they can be purchased at the Photo Counter. •Please note that in high season such as school holidays, winter holidays or Easter holidays the queues to the rides in Aquaventure might be long. Depending on availability the AquaXpress can be purchased at the entrance or at the guest service kiosk inside the park.
Cancellation policy
For a full refund, cancel at least 24 hours before booked date.
Opening times
Monday

10:00 AM - 06:00 PM

Tuesday

10:00 AM - 06:00 PM

Wednesday

10:00 AM - 06:00 PM

Thursday

10:00 AM - 06:00 PM

Friday

10:00 AM - 06:00 PM

Saturday

10:00 AM - 06:00 PM

Sunday

10:00 AM - 06:00 PM
Venue address
Atlas Village at Atlantis The Palm
Atlantis, The Palm - Crescent Road - Dubai - United Arab Emirates