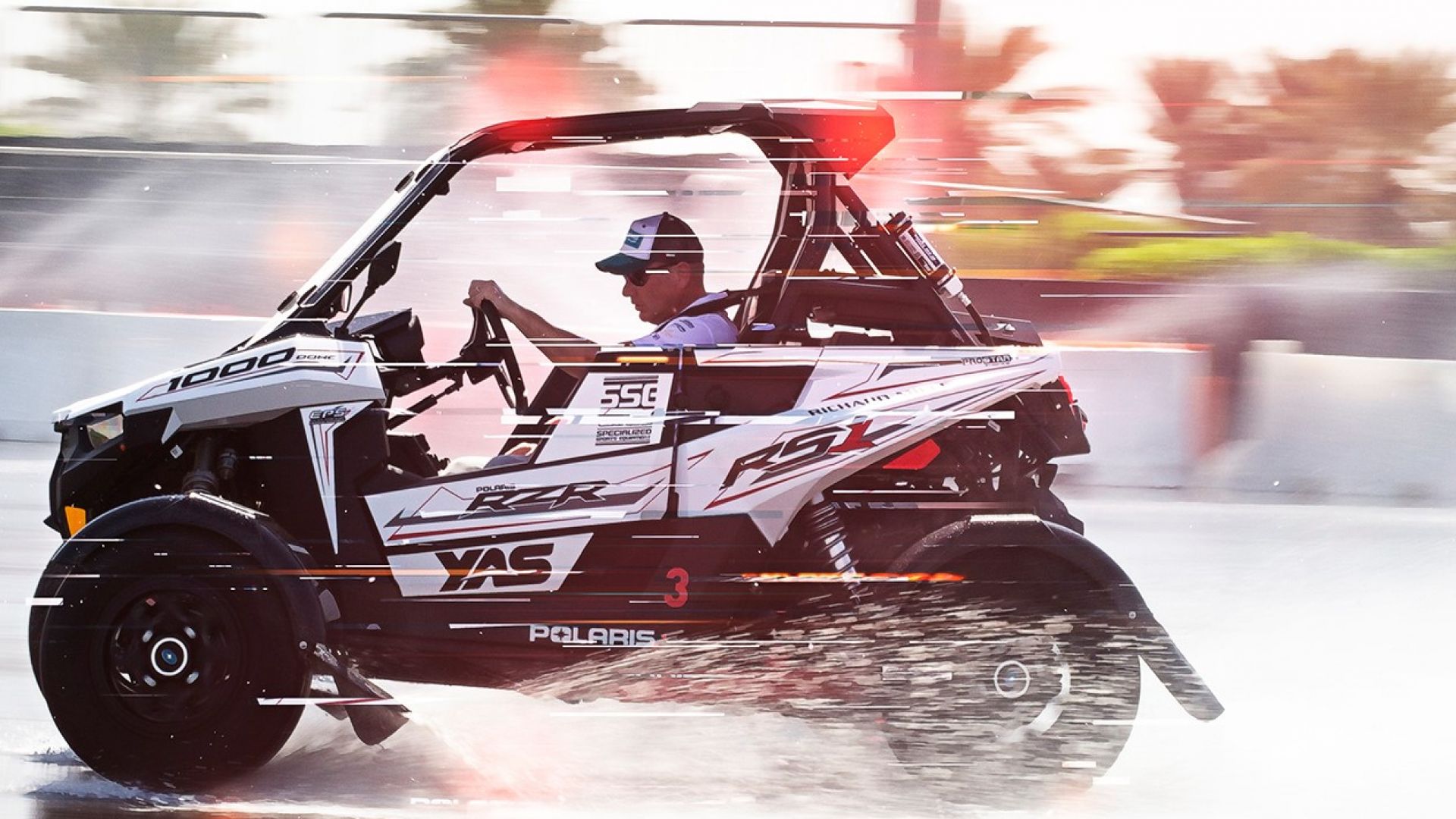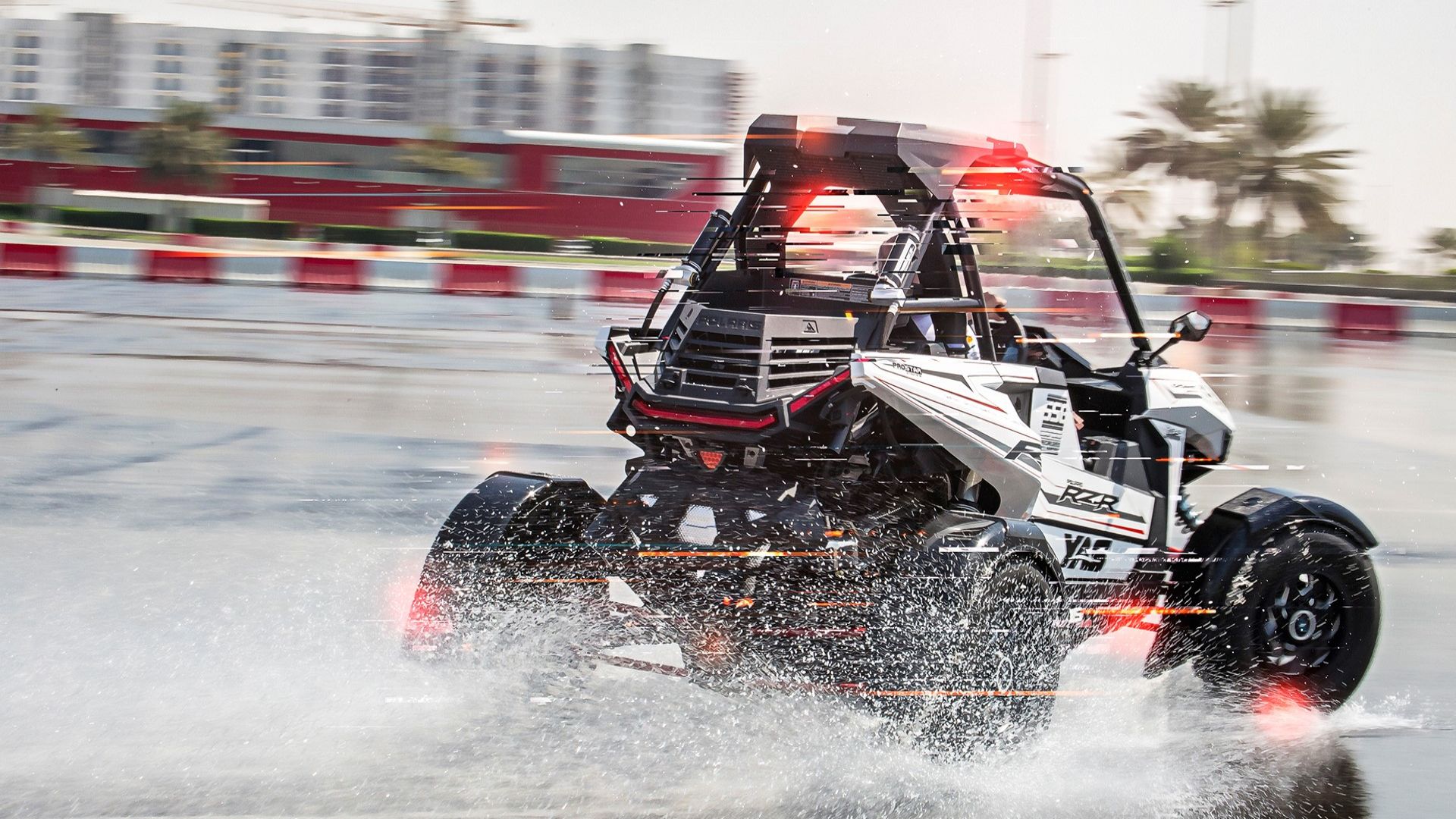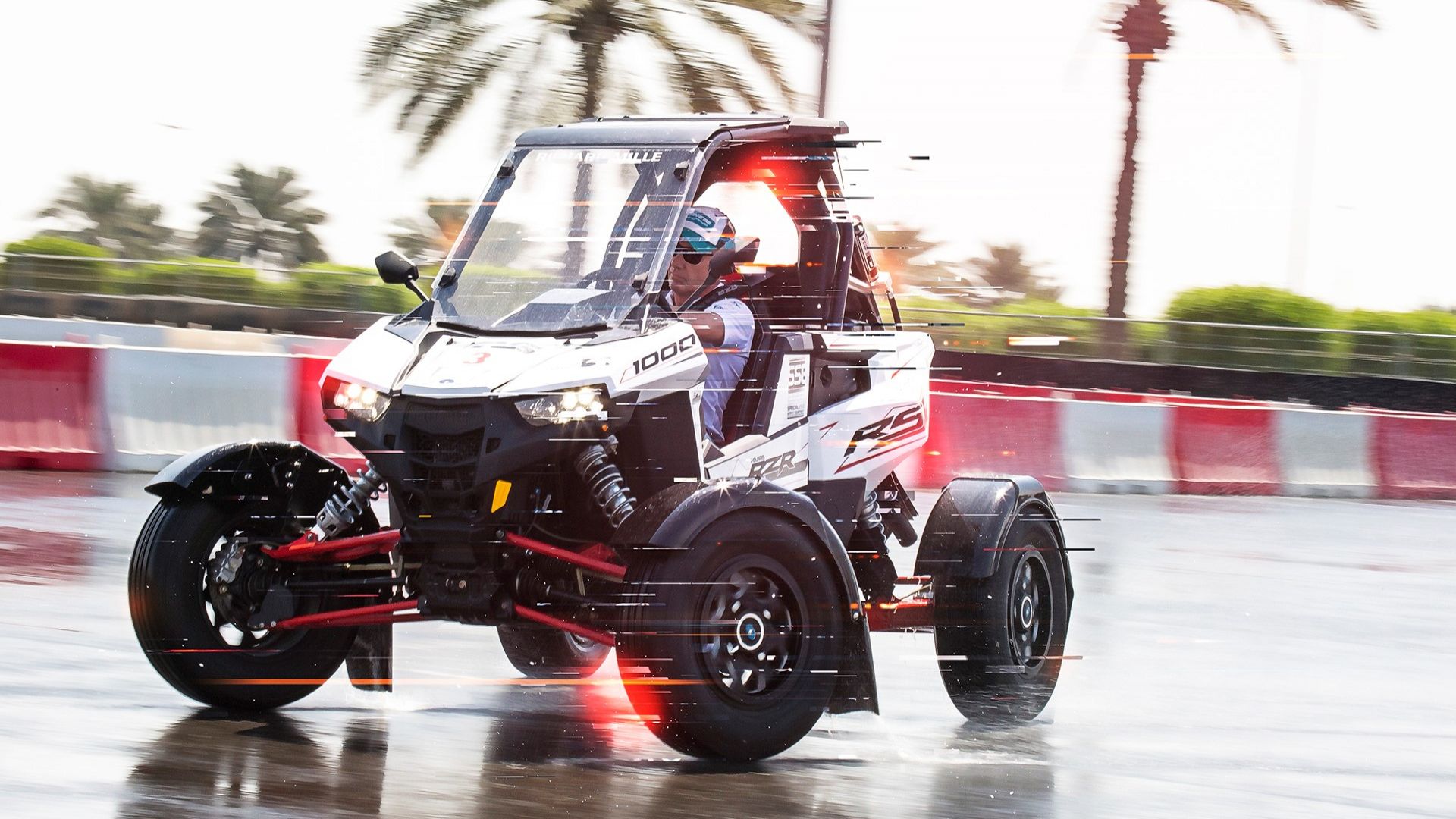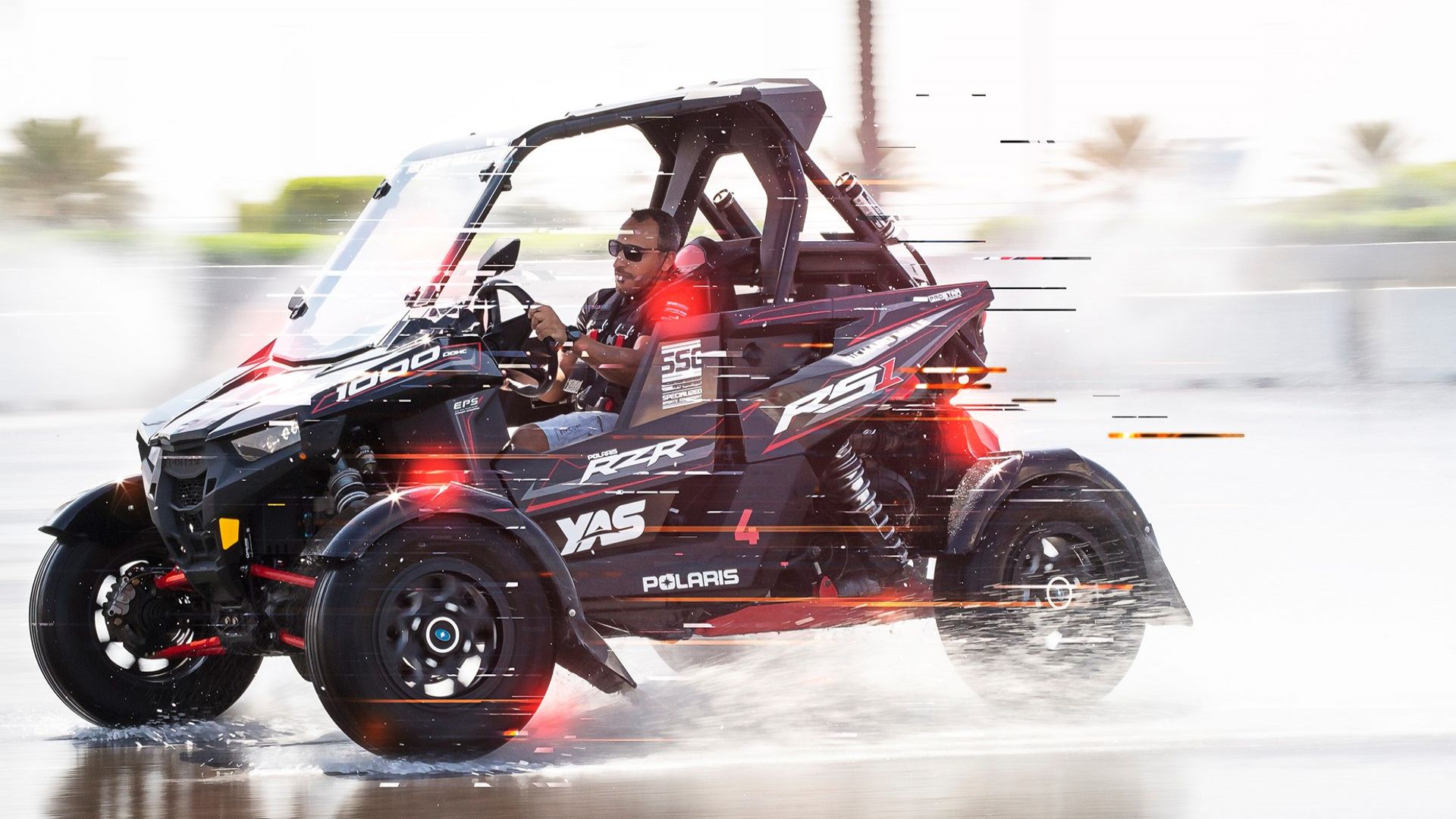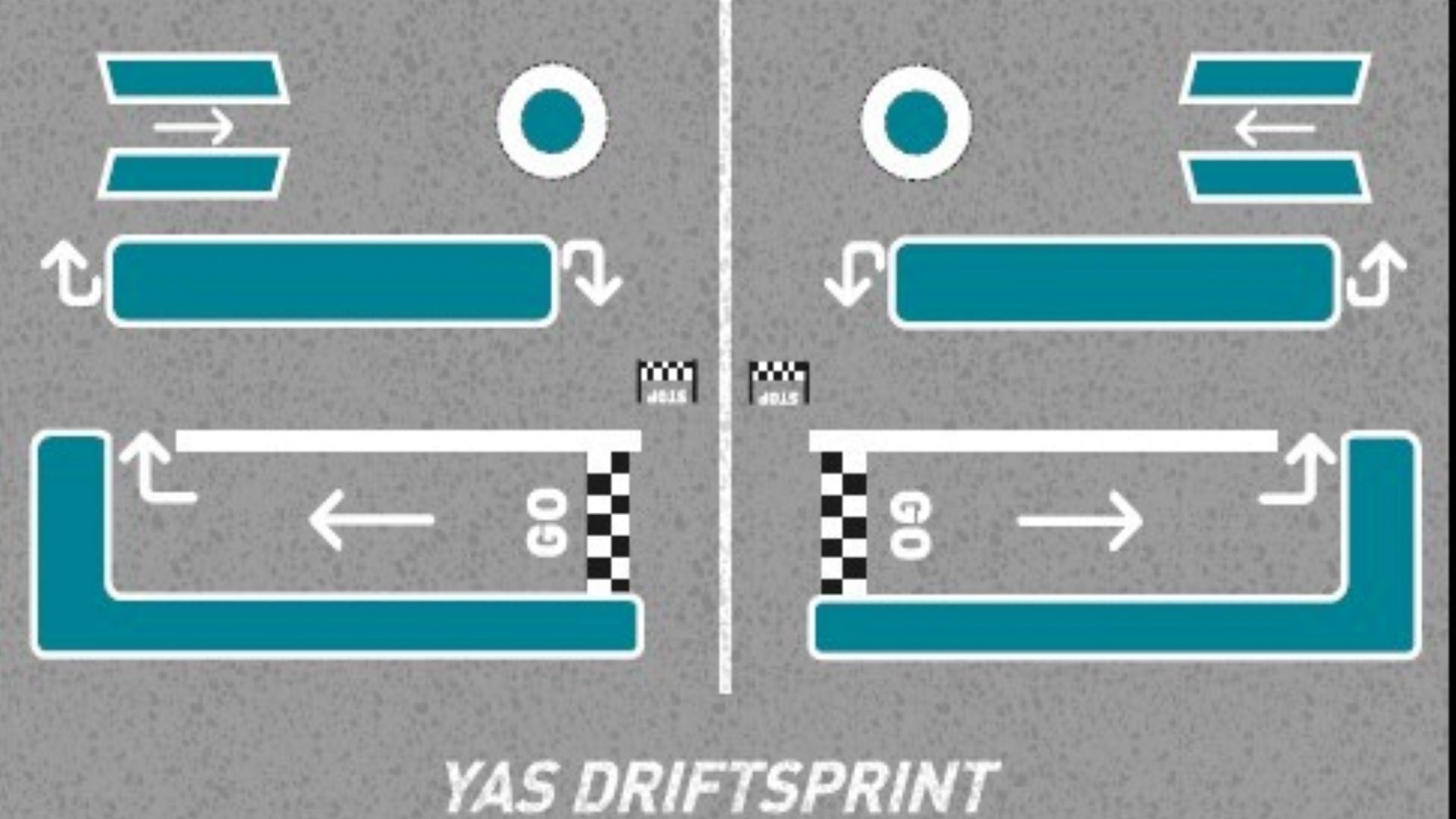 Back to Home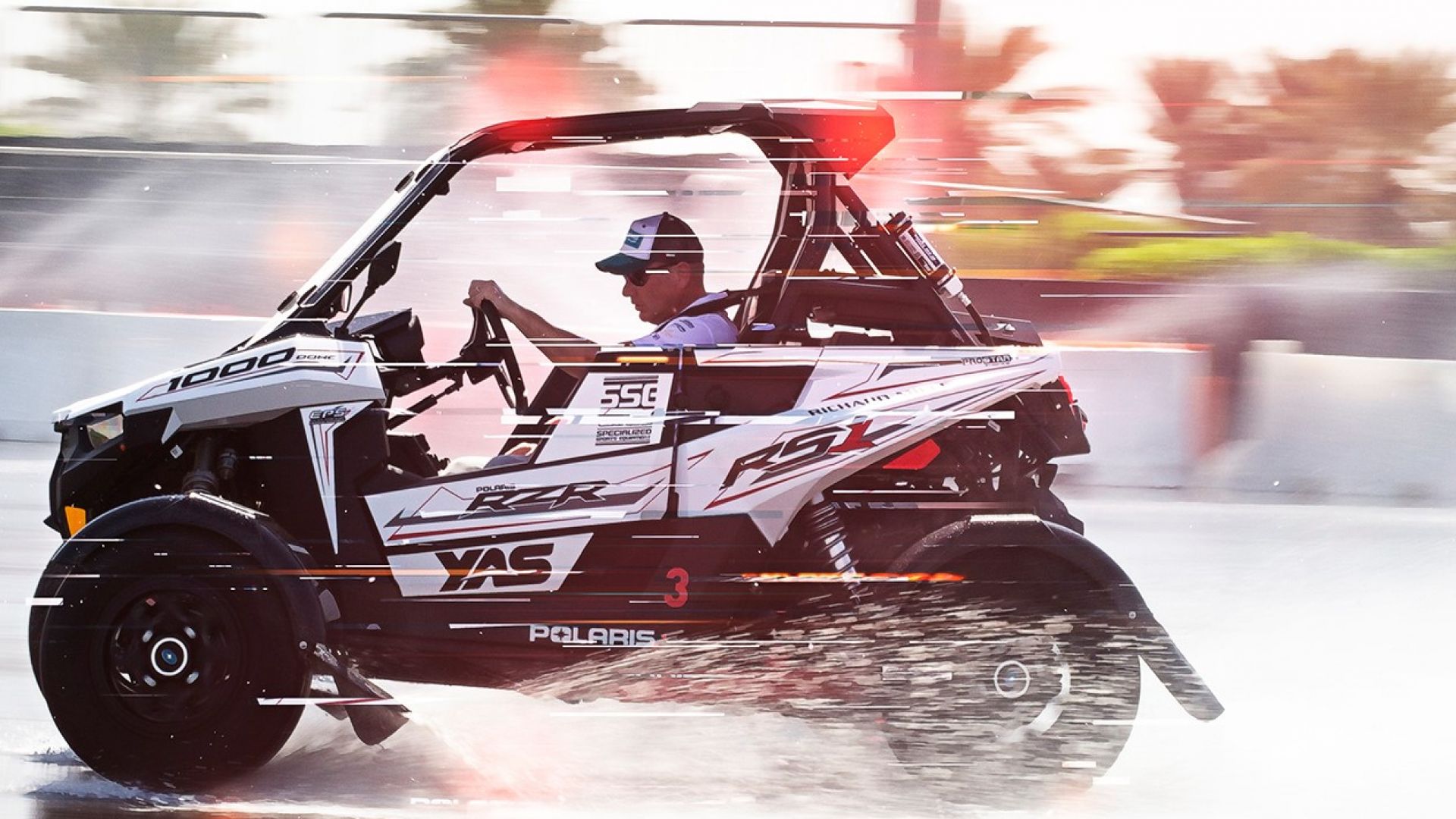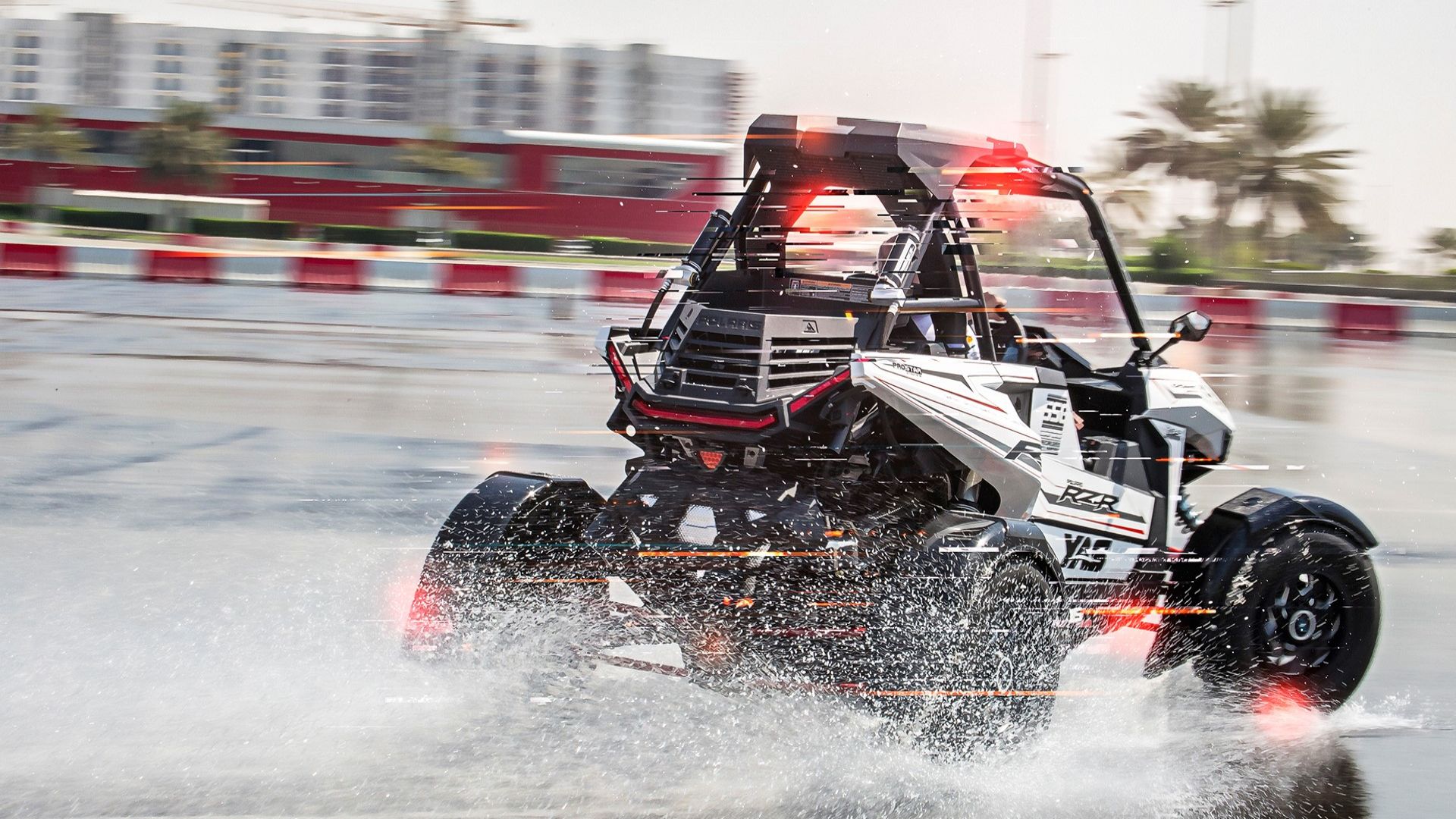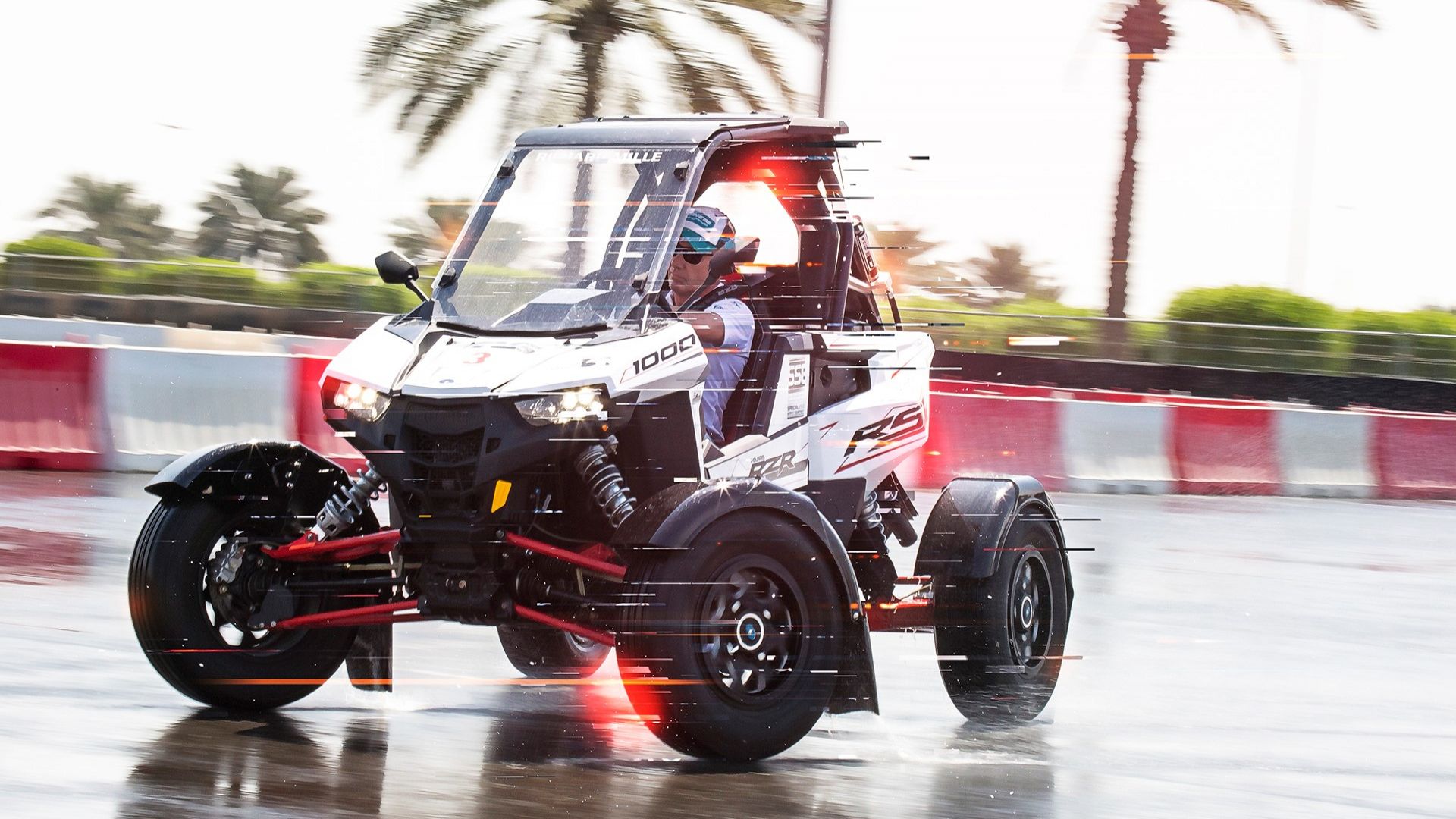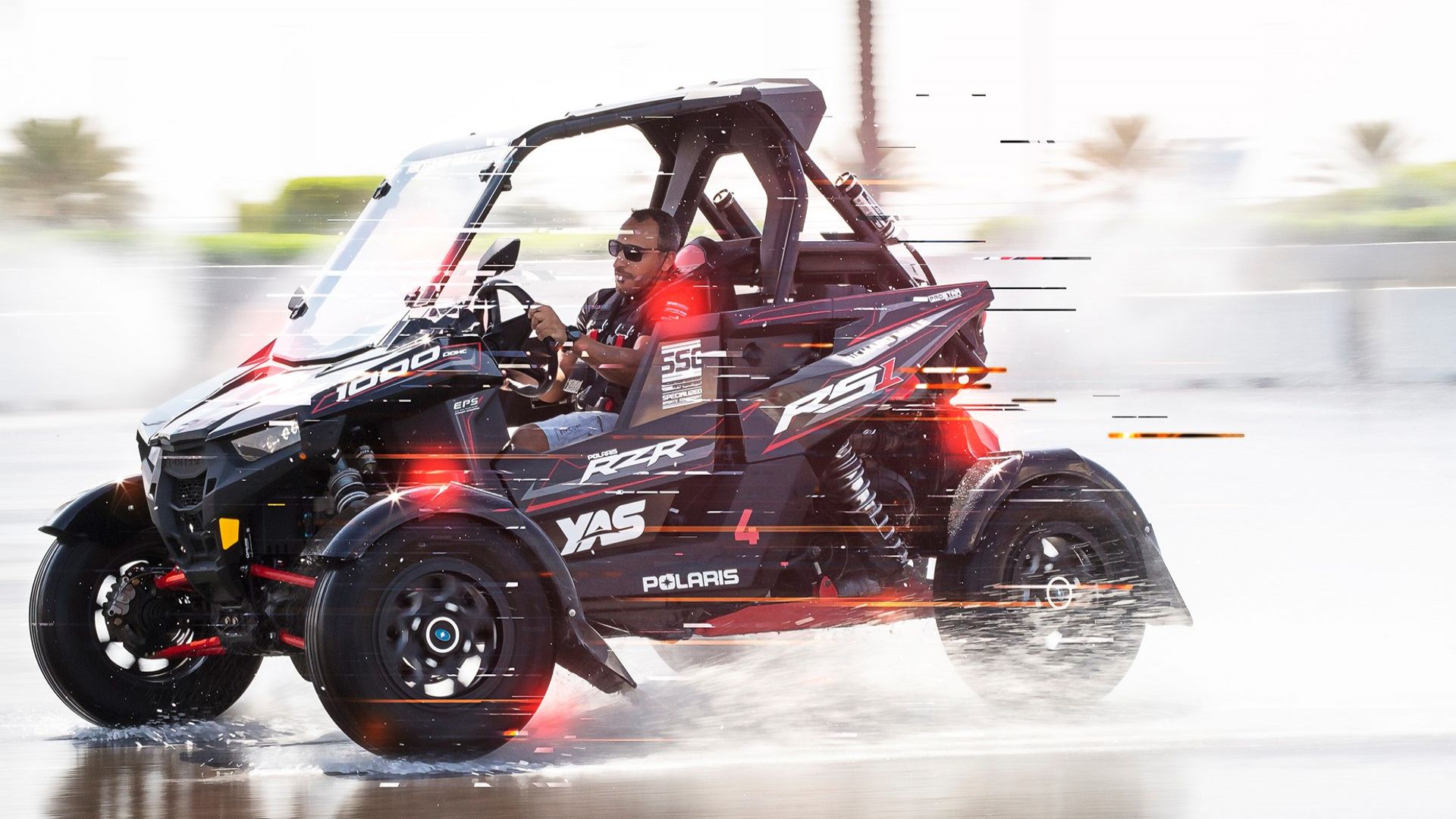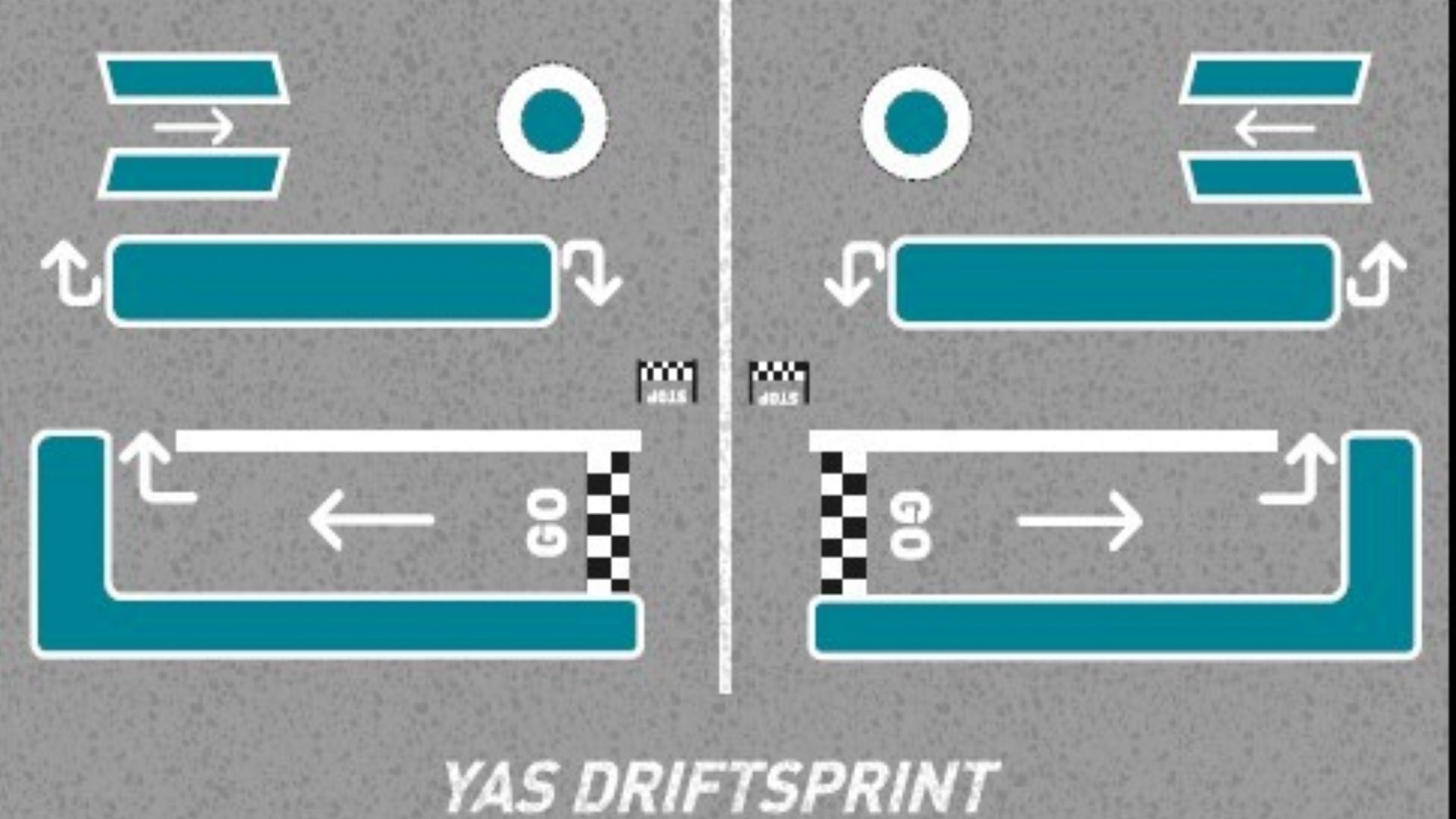 Polaris Drift Sprint - Driving Experience at Yas Marina Circuit
Supplied by: Yas Marina Circuit
It's a sprint to the finish line as you're going head to head against another driver in a series of drifting challenges. Enjoy your own Polaris Drift Sprint experience at Yas Marina Circuit Abu Dhabi and get the thrills to last you a week!
Offered languages: العربية, English
Highlights
A unique experience only available in Yas Marina Circuit
Challenge your partner in a series of drifting challenge.
Off-road inspired vehicle
Easy to use continuous variable transmission
Modified to cater to tarmac experiences and drifting on wet surfaces
Overview
Opportunity to drive a Polaris RZR RS1 in a unique sprint race whilst drifting at the same time. Enjoy 10 minutes, about 5 runs of head to head racing our expert instructor setting the rules out for you. Two identical tracks are used and the start sends the vehicles in opposite directions, completing the course as quickly as possible and finishing next to each other. A dividing barrier is used between the two tracks and the 'donut' section is wet, making it easy to drift the car. This product is most entertaining when done in groups, so that while 2 people are driving the rest can watch and enjoy the action. This will add to the team building and competitive element.
What's included
Safety briefing & instructions.

Professional Instructor.

Full gear and Helmet, as required.

Insurance.

Driving Experience

Vehicle photo opportunity

Transfers

Food & drinks
Know before you go
Drivers should be at least 19 years of age.
Drivers should hold a valid driving license from UAE, their home country or an international driving license for minimum of 1 year old.
Drivers aged 19 - 25 must have held their license for two years minimum.
Provisional licenses are not accepted.
Drivers should hold a clear copy of their drivers license and present the same, if requested by the customer service team.
Current driving license does not mention the initial issuing date, present proof of previous driving license."
Waiver forms should be filled in online and sent to the customer service team along with a copy of your driver's license 2 days before the date of the experience.
Arrive 30 mins prior to your experience/tour start time.
Wear closed-toe, soft-soled shoes. Sandals or high heels are not allowed.
Any abusive behaviour or safety violations will lead to penalizing or be reported to authorities as necessary.
Alcohol cannot be consumed in the period prior to your driver experience. Any accidents that occur due to the influence of alcohol will be reported to authorities and drivers will be liable for damages incurred.
Cancellation policy
Can be cancelled or rescheduled 24 hours before the event date without any charges.

Venue address
Yas Marina Circuit, West Gate 20, Vehicle Dynamic Area (VDA)
Yas Marina Circuit, West Gate 20, Vehicle Dynamic Area (VDA)