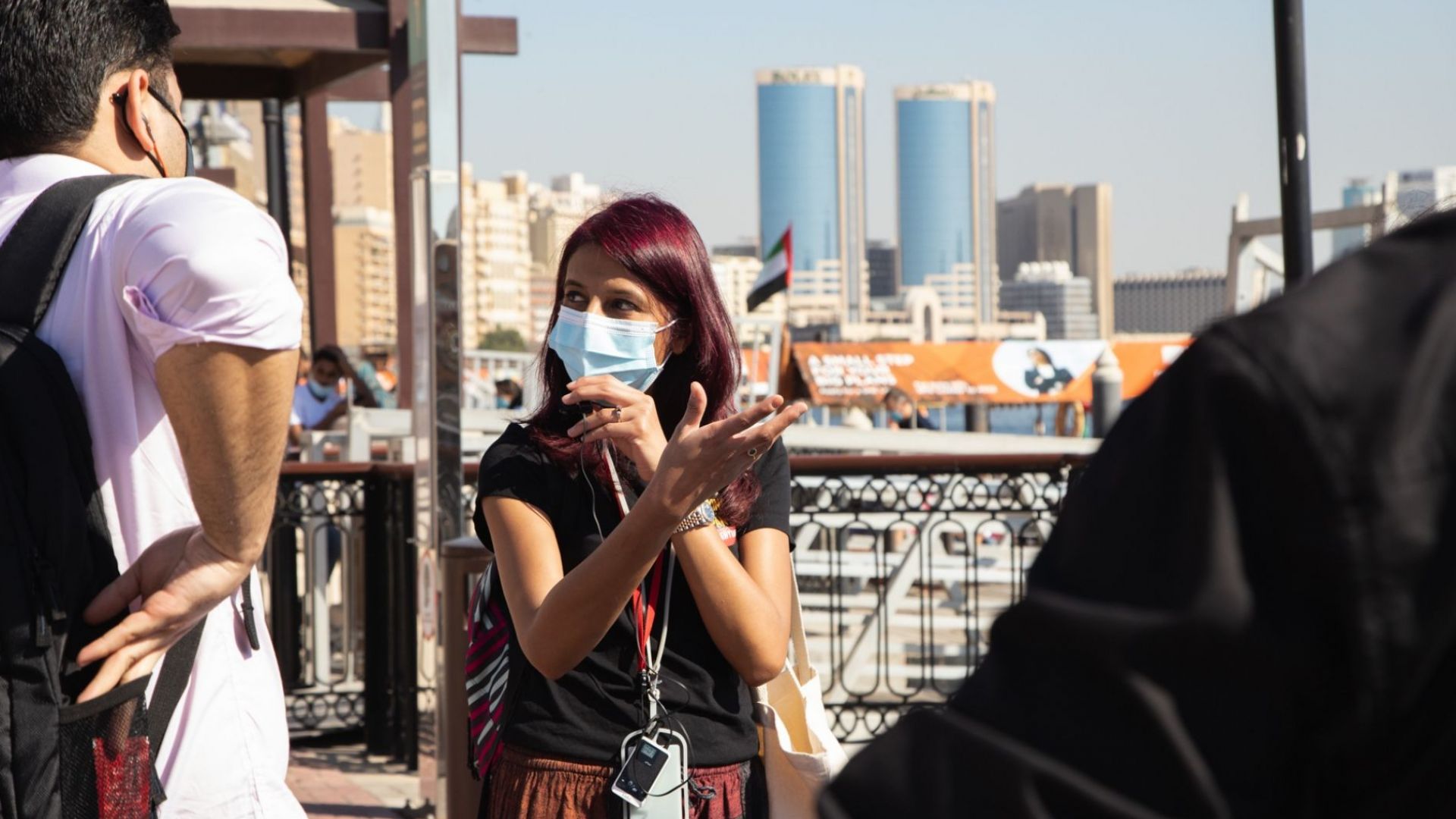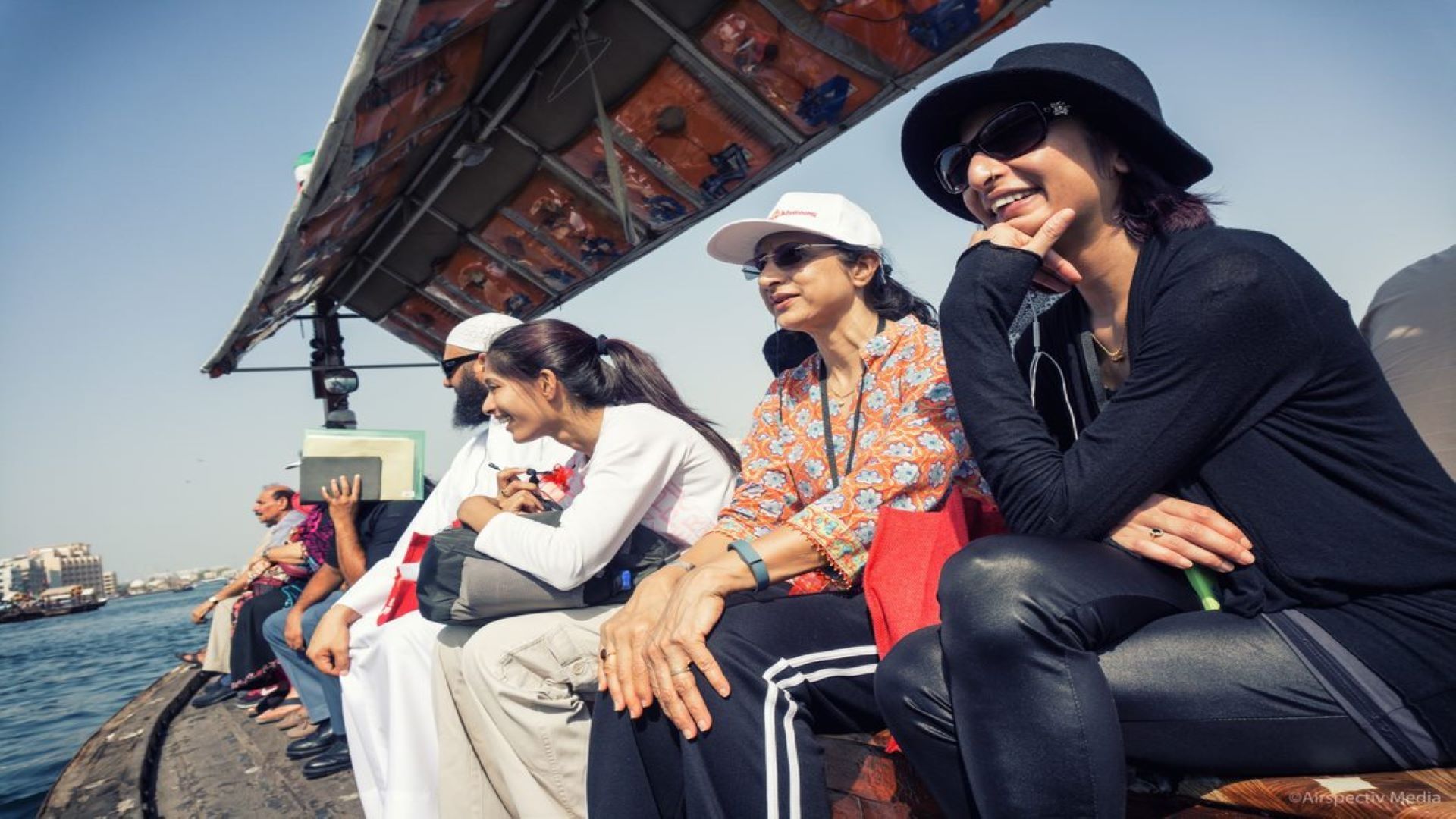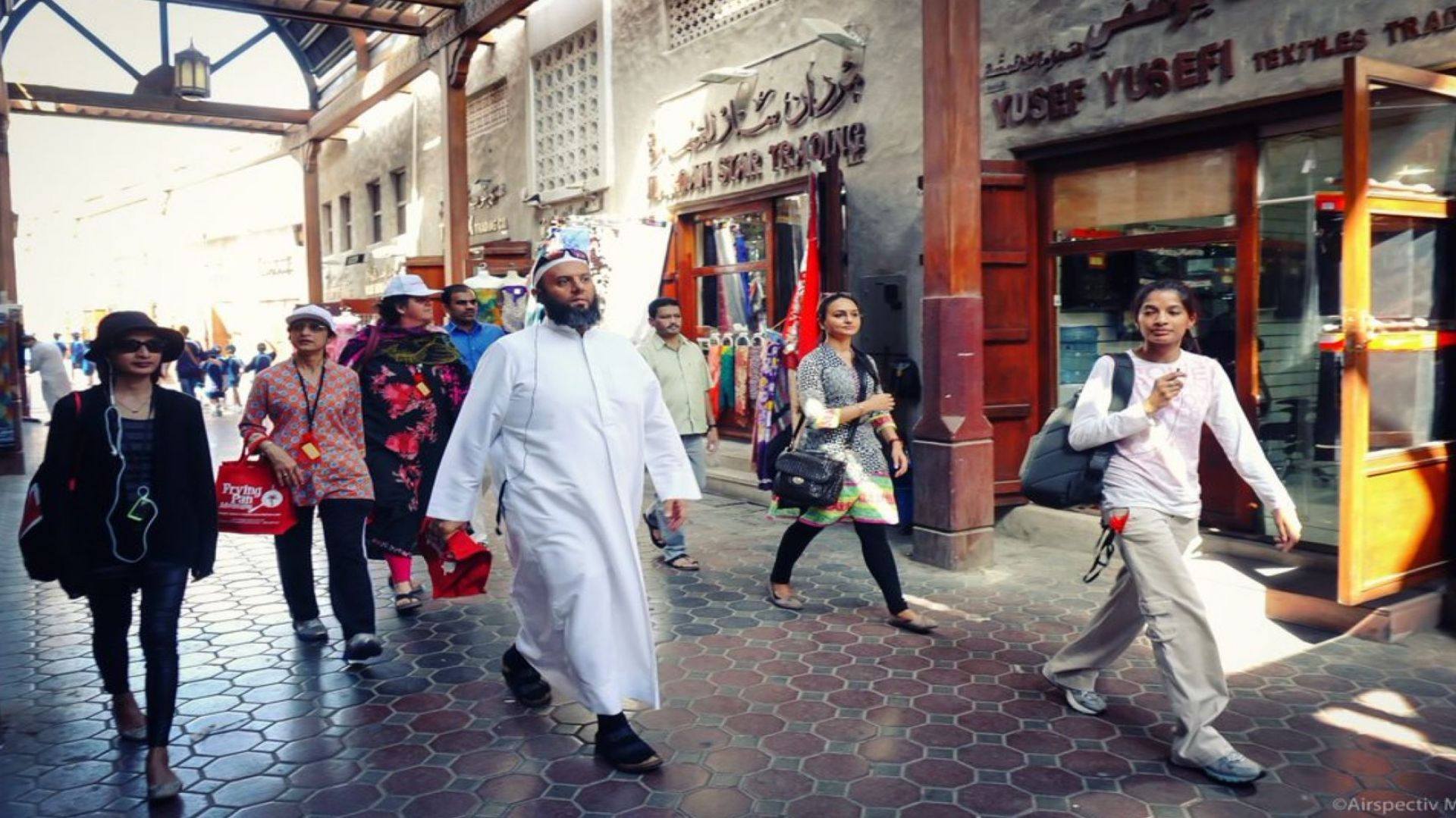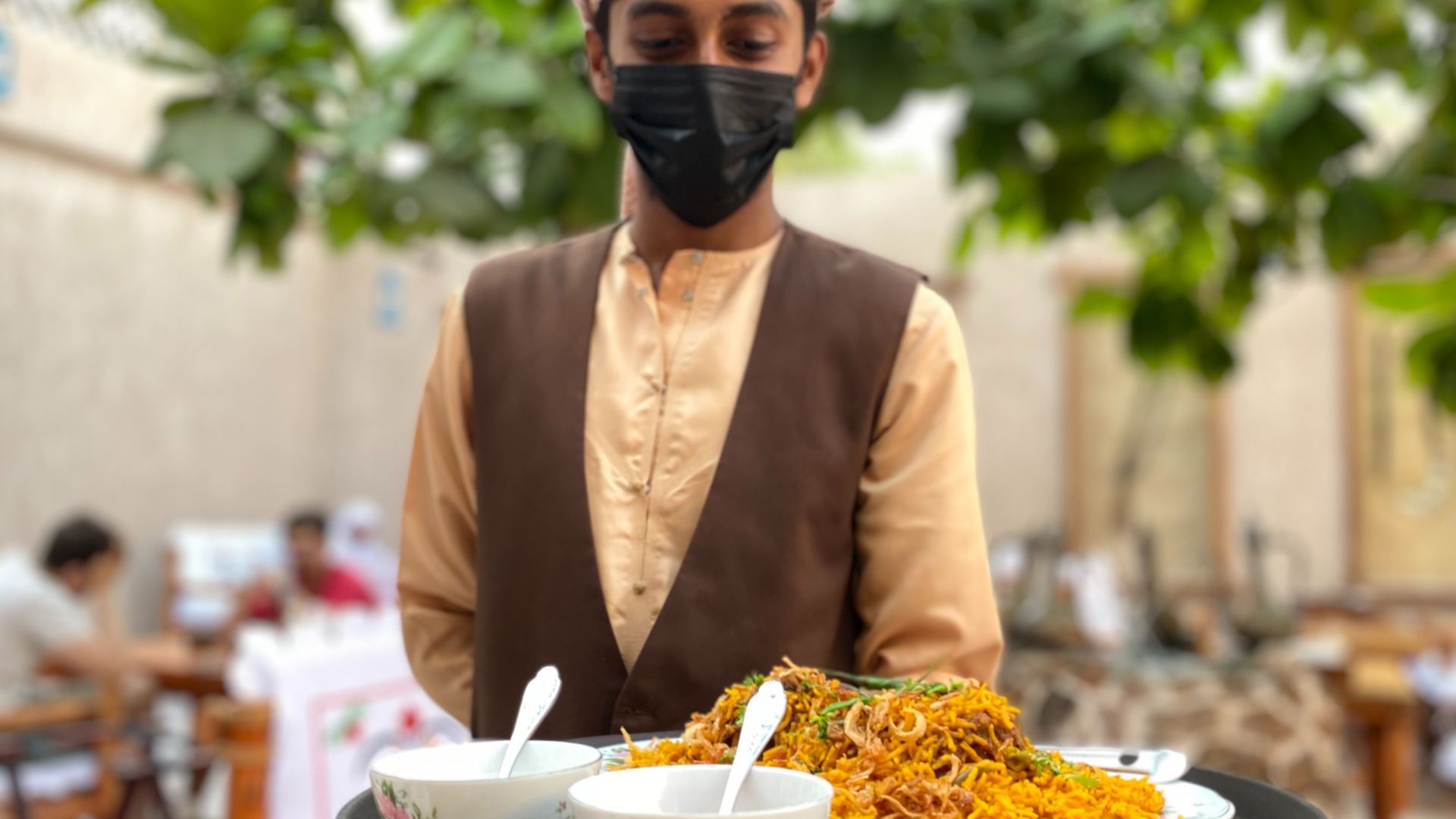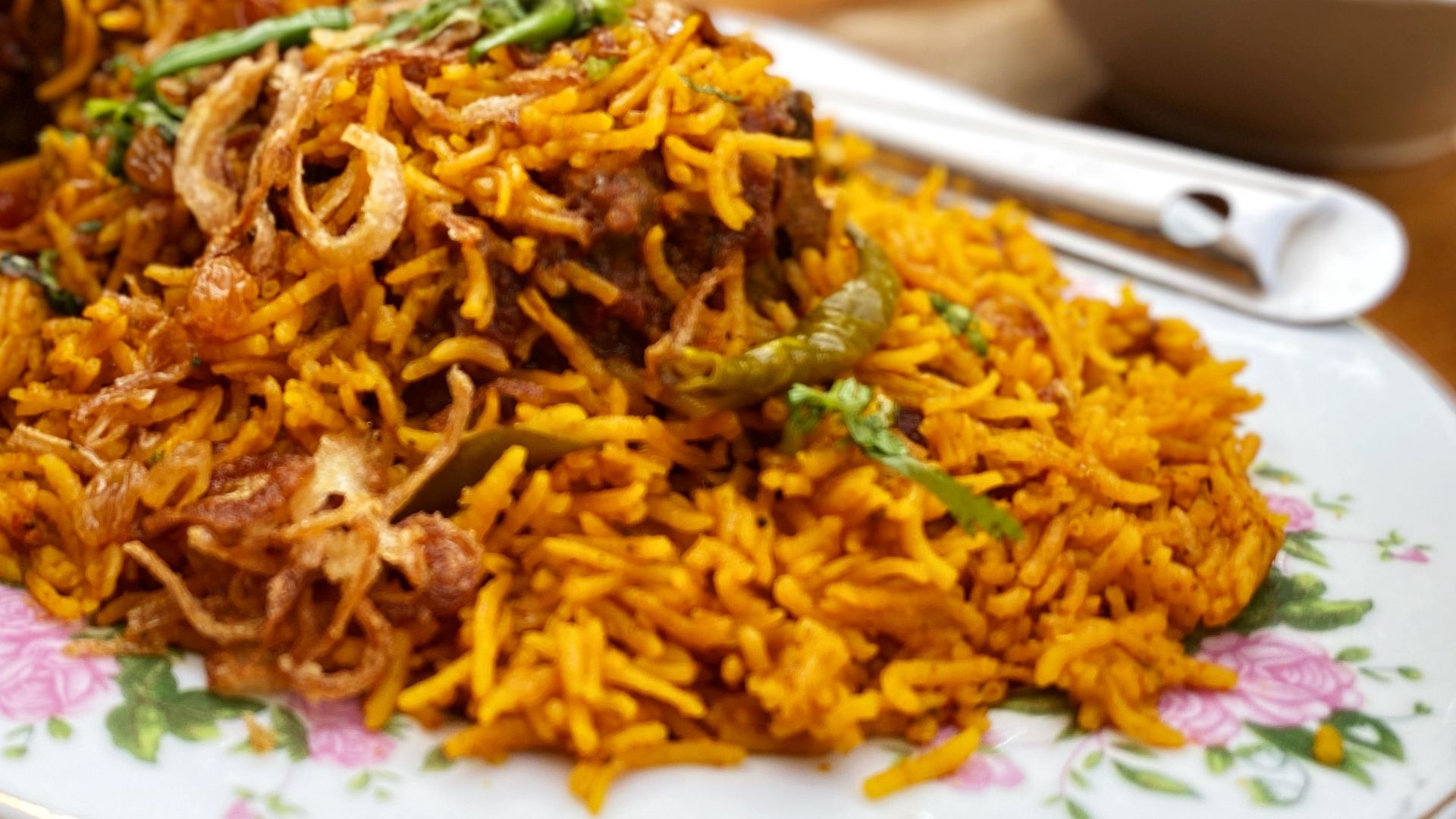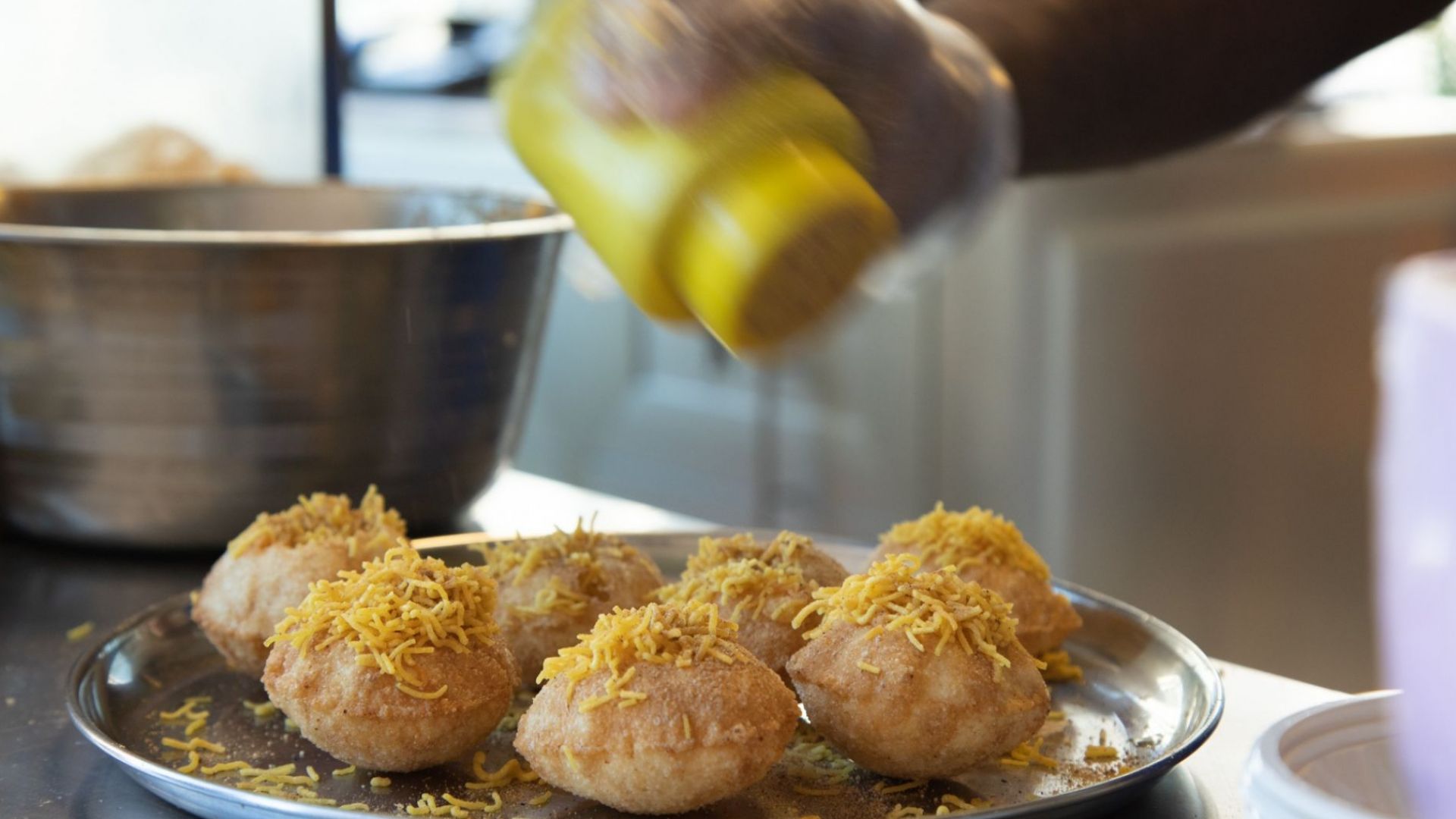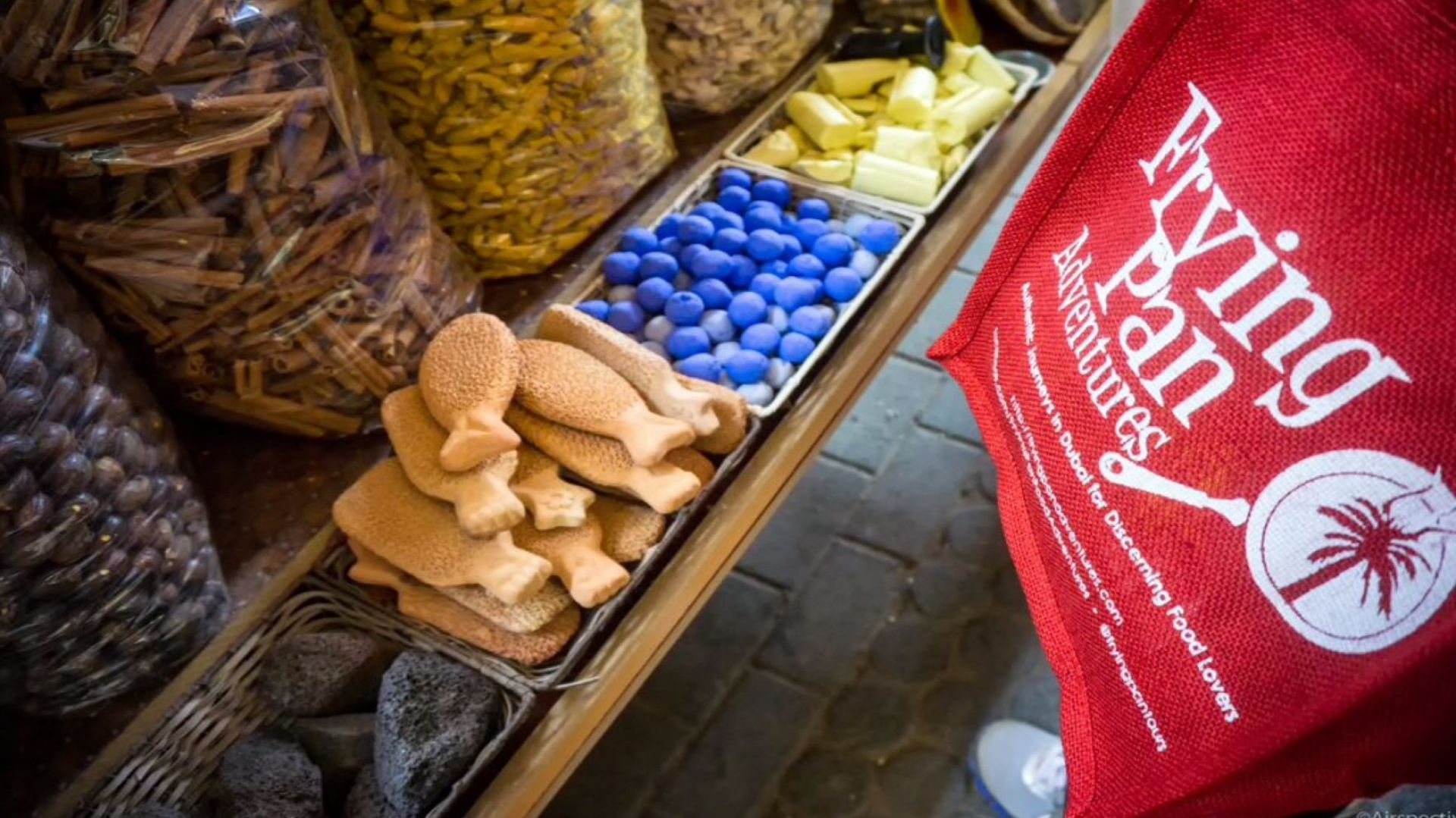 Back to Home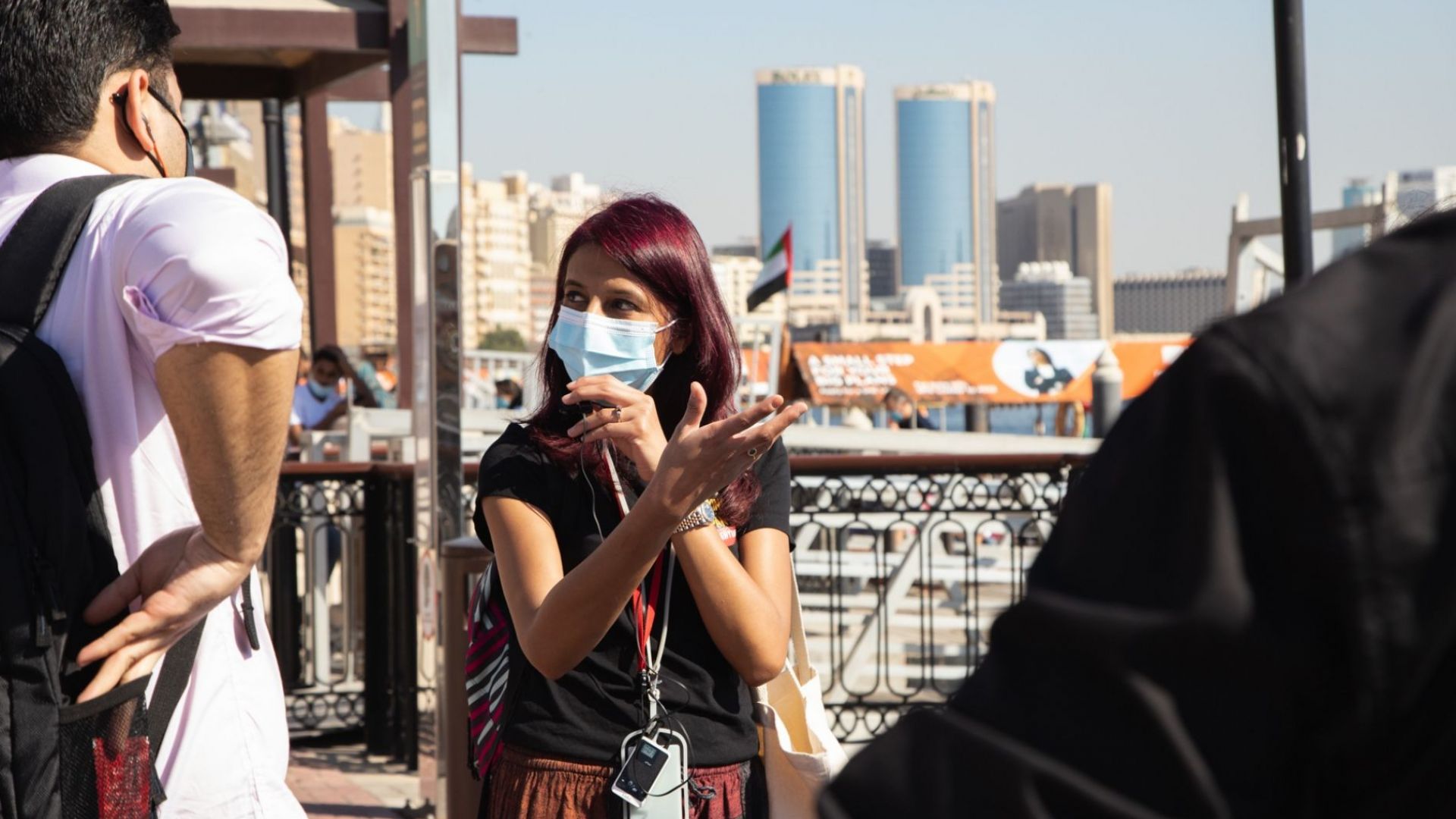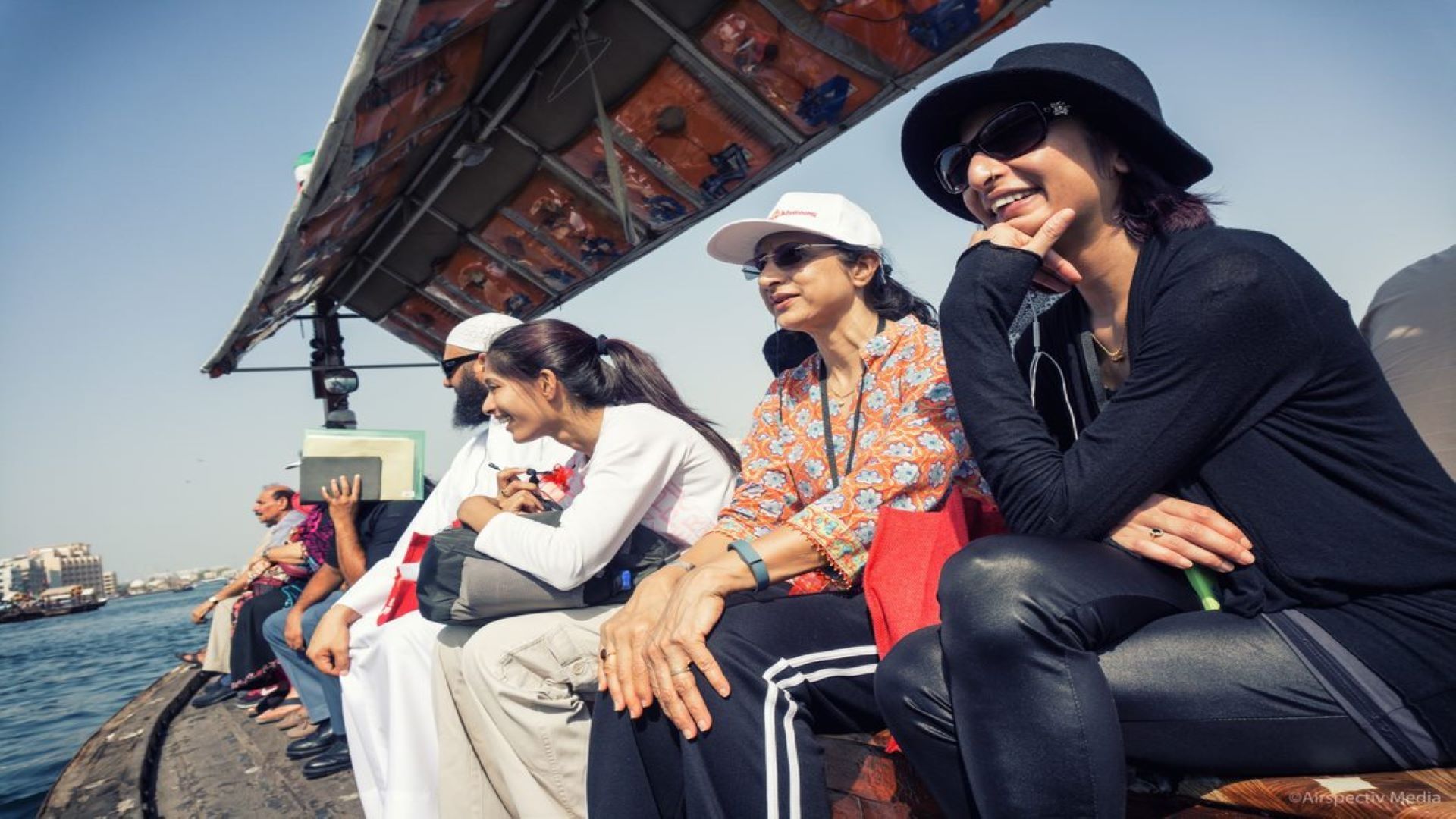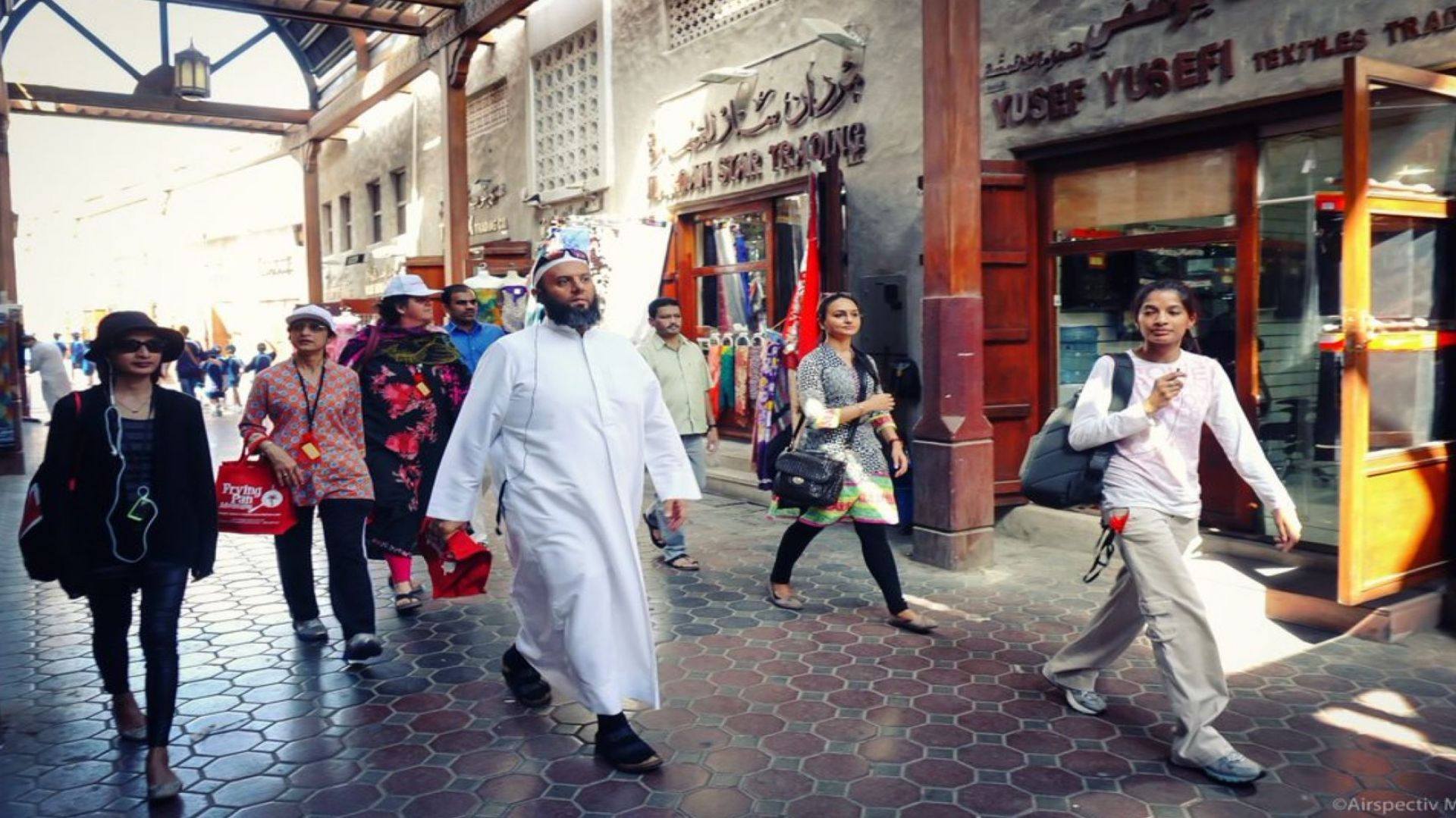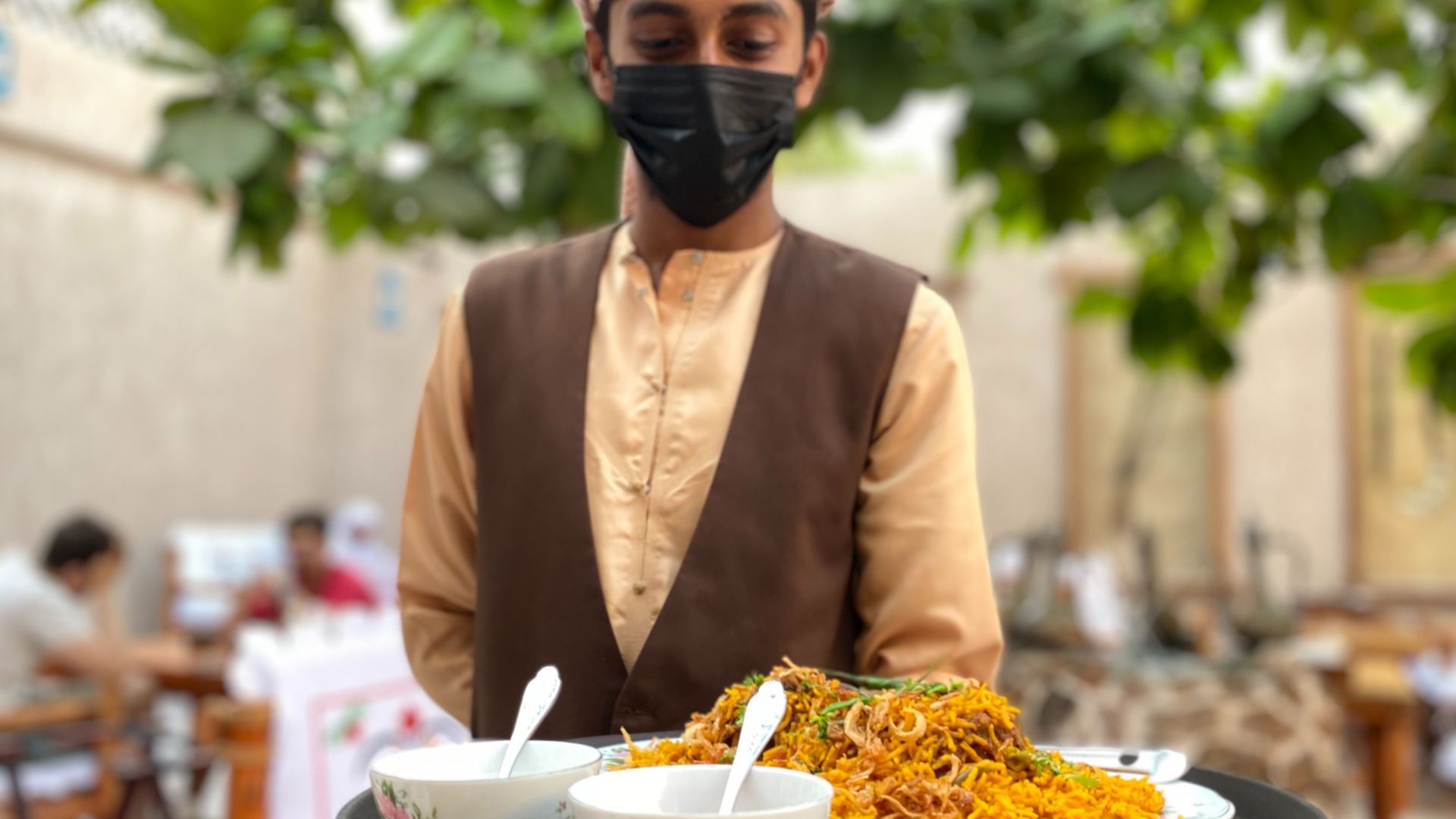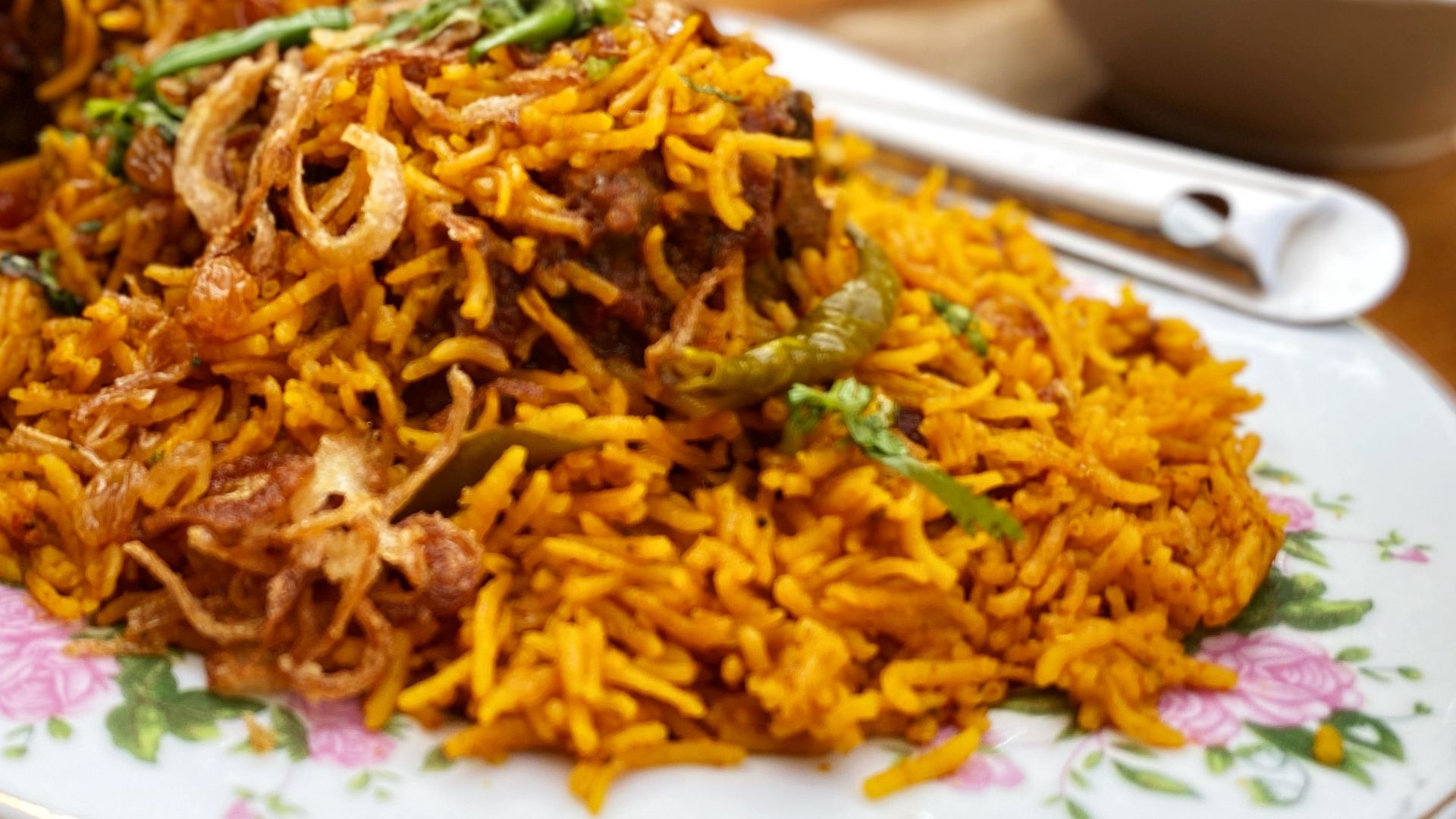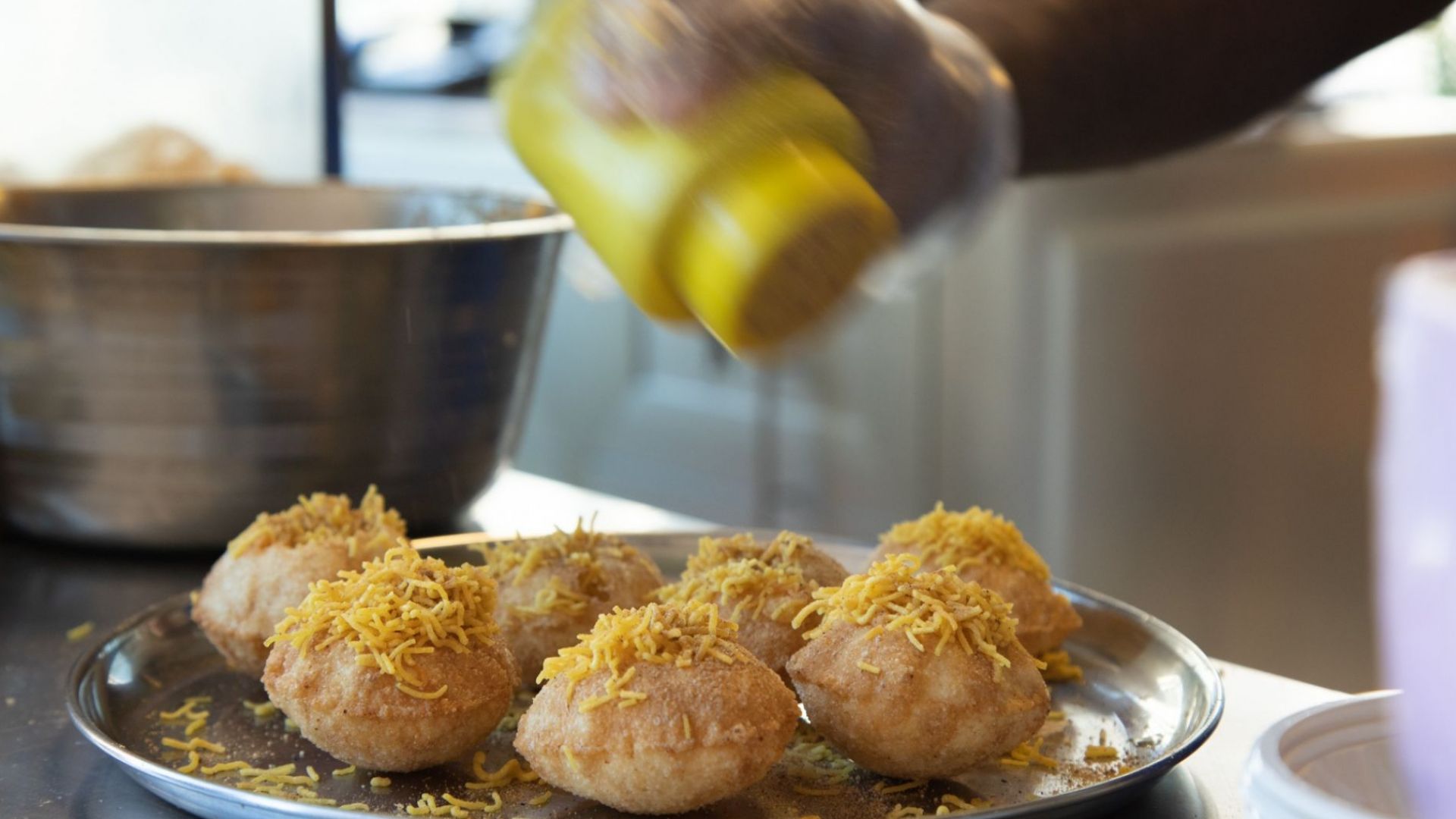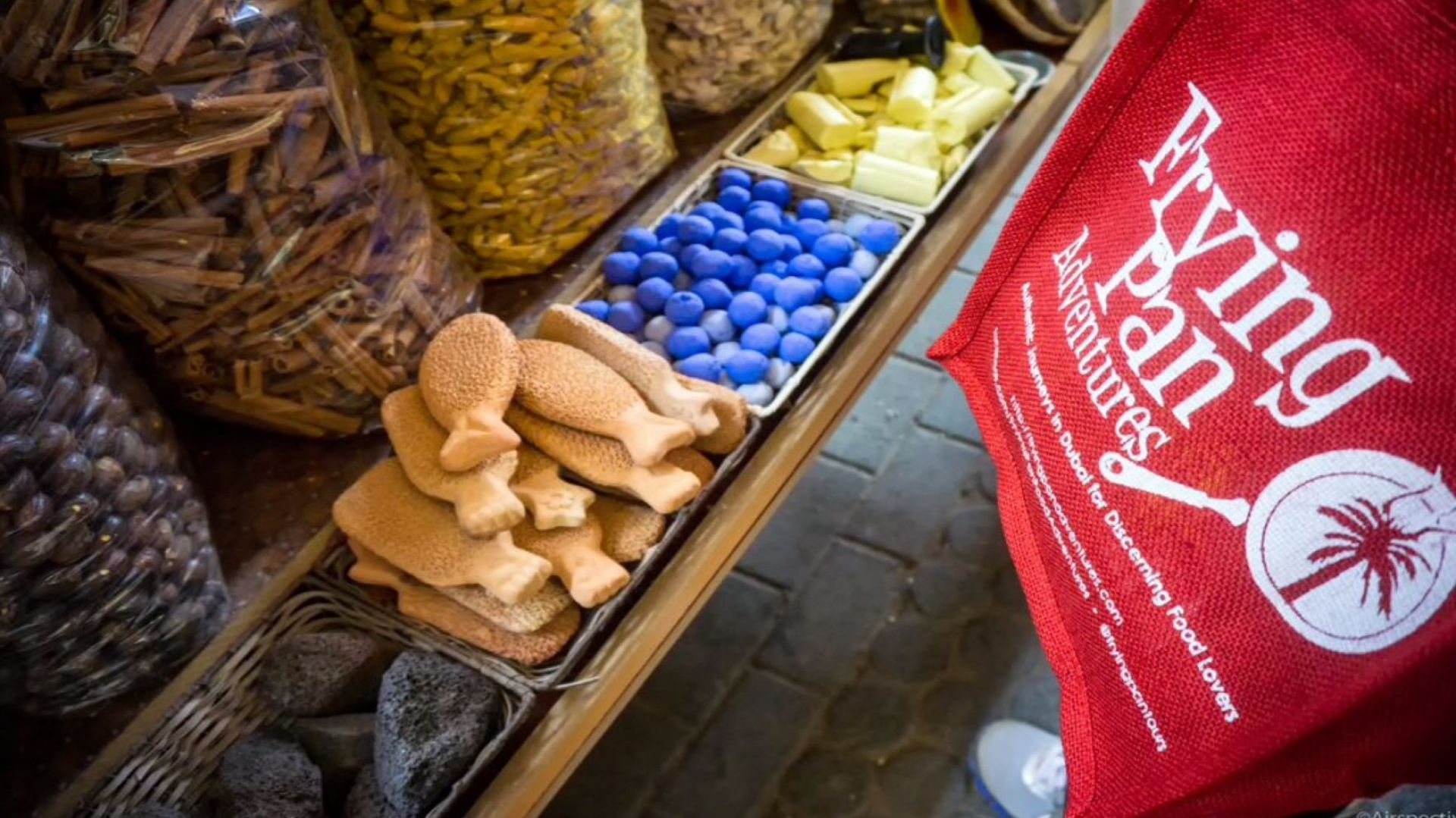 Dubai Souks and Creekside Food Walk
Supplied by: Frying Pan Adventures
Explore Dubai's historic souks while indulging in nostalgic foods and hearing stories of the city's first communities - the perfect mix of sightseeing and food!
Offered languages: English
Highlights
Cover the Old Dubai 'must-do's'—the spice souk, abra ride, textile souk and Old Fahidi neighborhood—along a well-paced 3 and a half hour route.
Experience Old Dubai like our friends would, only the stuff you have to see and eat rather than a standard touristy checklist.
Stand apart from the mammoth groups herded with a flag; our group is small and intimate, with only 10 to 12 fellow explorers.
Savour popular local snacks, tangy Indian treats and indigenous Emirati dishes.
Meet a local resident guide who thrives on stories and passion, not commissions from the souk; never feel pressured to spend!
Ride the abra, Dubai's oldest form of water transportation across the historic Creek.
Play SPINGO, our proprietary spice game that transforms the touristy souk into a fun, easy-to-play and immersive experience. (*not offered during Ramadan)
Overview
Experience the souks and creek of Old Dubai as few would – without being herded with a flag or trapped by the over-eager souk salesmen. Stroll through the spice and textile souks, learn our mothers' bargaining tactics, ride the traditional 'abra' across the historic creek and savour foods of the three cultures that symbolize Old Dubai – Emirati, Indian and Iranian.

Start off with a popular old timer's treat in the souk's back alleys where few tourists venture, before stepping into the intoxicating cloud of aromas in the Deira spice souk. Play a round of SPINGO* – our proprietary way of experiencing the souk with a fun, easy-to-play, educational game that makes both familiar and strange spices unforgettable. Once our SPINGO winner is crowned, cool off with a sweet icy Iranian treat that's a curious ancestor to present day ice cream!

Bob across the Dubai creek on a traditional wooden abra and then experience religious tolerance at its best in the alleys of Bur Dubai's textile souk. On this side of the creek, experience two separate Indian and Emirati food tastings. You'll snack on Indian sweet-spicy "water balloons," followed by an Emirati meal which includes: an aromatic rice and meat pilaf, hearty vegetable stew and sweet dumplings doused with date molasses.

Morning and evening routes and foods vary based on working hours of our vendors and dishes served at various times of the day. Our route and featured tastings are subject to change. *SPINGO is replaced with a "Dates (the fruit)" quiz during Ramadan, though we will still walk through the Spice Souk briefly during this time.
What's included
Egg Rolls & Tea - Fuel up with an Old Dubai nostalgic treat washed down with sweet milky tea in the back alleys of the souk. (G/D)

SPINGO atDeira Spice Souk - Play a fun and educational round of Spicy Bingo through the aromatic alleys of the souk. (During Ramadan, SPINGO will be replaced with a quiz on the fruit of Ramadan – dates.)

Icy Persian Treat - Sample a traditional, refreshing Iranian dessert doused in rose syrup and lemon juice.

Abra Ride - Cross the creek from Deira to Bur Dubai in a traditional wooden boat.

1970s Cafeteria Lane - We walk into a narrow lane bustling with hawkers selling delicious crunchy snacks—you can't leave without trying one (or five)! (G/D)

Textile Souk Stroll - Take a quick walk through the vibrant textile souk and witness religious tolerance firsthand in Dubai.

Emirati Restaurant - Sample traditional sweet and savory (breakfast/tea time) treats in a restored pearl merchant's home. (G)

Indian Sweet-Spicy Snack - Pop a round of vegetarian Indian street snacks: tangy chutney and lentil filled crisp 'puris.' (G)

Emirati Heritage Restaurant - Enjoy a traditional meat and rice pilaf (M), a rich vegetarian stew and our favourite sweet dumplings (G/D).

Allergens Key: Contains G-Gluten; D-Dairy; N-Nuts; M-Meat (Beef/Lamb); P-Poultry; F-Fish; S-Shellfish. We regret that there may not be substitutes for dishes. Even if specific dishes do not contain these ingredients, we cannot guarantee against cross-contamination of allergens in the restaurant kitchens.

Drinks other than water

Earphones for our audio system -- make sure to carry earphones with a 35mm jack (else you may also purchase them on the tour) 

Hotel pickup and drop-off 

Substitutions in case of allergies/restrictions
Know before you go
MEETING POINT
We meet right by the Grand Souk Information Center at the Spice Souk parking lot exit (near the intersection).
GPS link: https://goo.gl/maps/ekJ62x7G9ZtXJ1xQ8
Please be on time, we don't wait for latecomers! Given traffic, limited parking and different starting/ending locations, we strongly recommend that you take the metro rather than driving to the trail. If you plan to take a taxi, please budget extra time for traffic.

IF YOU'RE RUNNING LATE
Guests running late past the tour start time assume full responsibility for finding the group and joining the tour. The guide is not responsible for answering phone calls after the tour start time, for coordinating with any latecomers, nor for providing missed information/food for guests who join after the tour has already started.
Should you miss the group, you might be able to catch them at the first stop, on the benches right outside the Stylites shop which they will eventually reach. (Google map link: https://goo.gl/maps/jvCnSGCdax7gffbF8)

COVID VACCINATION
All attending guests must be fully vaccinated against COVID.

AUDIO SYSTEM
Please ensure that all guests in your party will bring their own earphones (with connector for 3.55 mm jack) to enable participation in the tour guide's audio system. In case you don't bring your own earphones you agree to buy these from your tour guide for AED 25.00, to be paid in cash (UAE Dirham)

FOOD ALLERGIES
Please note that accommodating food restrictions is not possible due to the nature of the dishes ordered for the group and that even if a dish does not contain an ingredient, there is the possibility of cross-contamination in the restaurant kitchens.

CONTACT:
Phone: +971-56-471-8244
Email: [email protected]
Meeting point
Grand Souk Information Center, Deira